Hi all,
I had a crash with my quadplane.
This was on my third installation quick flight.
Arduplane version: 3.9.8-stable
I used Qstabilize and Qhover mode for quad and FBW-A for plane.
Since I was at the beginning, plane autotune was not performed yet, so default plane PIDs.
I checked everything before flight, especially control surfaces, for plane in manual with RC sticks and physically test pitch/roll with plane in FBW-A mode. Plane setup is V-tail (on CH RC.OU4 and 9).
What I have found so far, what was wrong, but probably not a direct cause for crash:
-plane motor setup is underperforming,
-plane hardly reach transition speed,
-CG was off, tail heavy aircraft,
-because of wrong CG, plane pitched-up every time transition is done (and I manually corrected to lower the pitch),
-Q_TRANSITION_MS was set to 5000, it is to long and quad props slowed down transition,
-when qplane pitched-up it loses airspeed and Qassist (17m/s) kick in (at ARSPD_FBW_MIN,16m/s)…,
-Q_M_SPOOL_TIME parameter was set to high (1,8s), so spool up time was to long, especially when QHover was triggered to save the plane,
-I noticed EKF compass errors, but only at high current (wires to long and to close to mag).
But what I can't figure out is the following, which happened just before crash:
-What is the reason that qplane suddenly changed the direction towards the ground and keeping it at an steep angle (more than 70°)?
-Why QHover did not leveled it back to 0° angle when was triggered?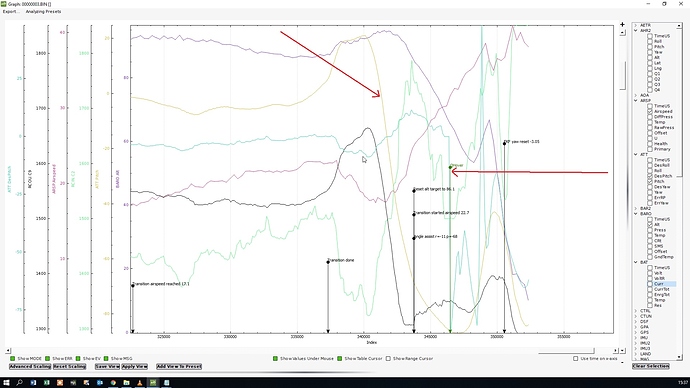 From Errors massages just before crash: Angle assist r=-11 p=-68
In docs I can't find anything about, what does it mean?
I appreciate any help on this.
Log file: https://drive.google.com/open?id=1oMSr4Qg9qFHTtbKhMKyrC_cCQCRFhEQ1