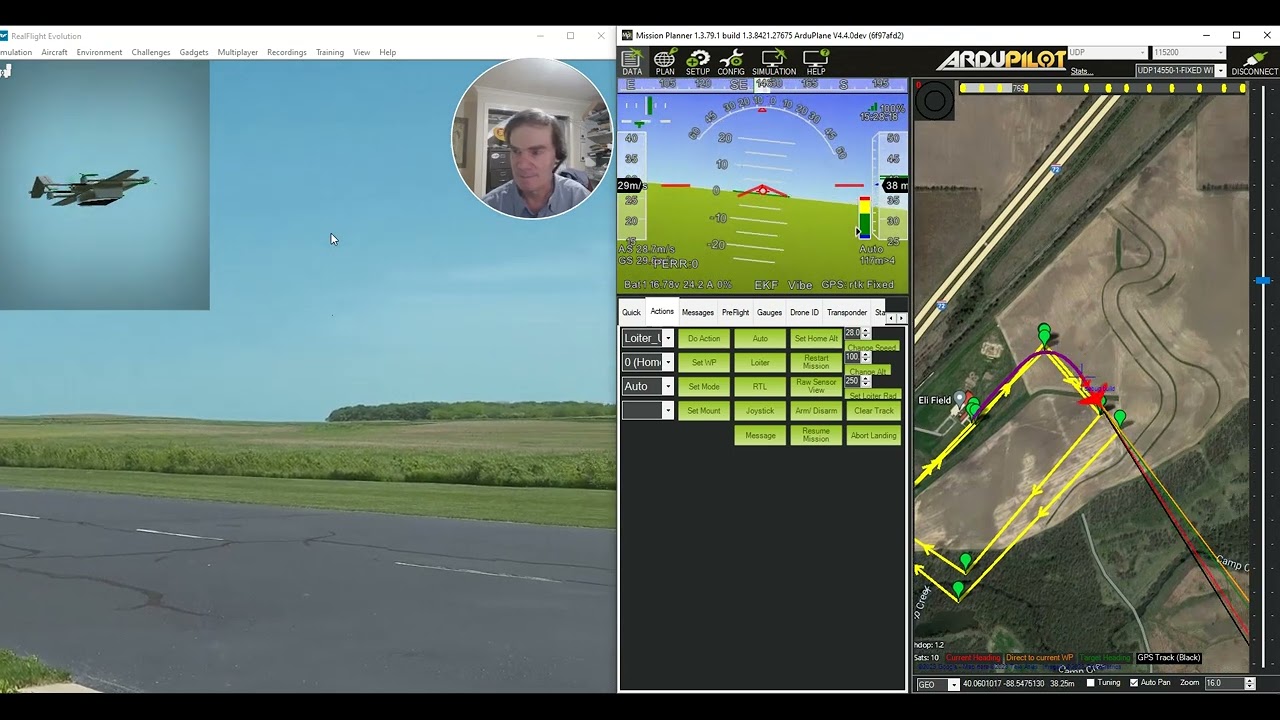 The 4.4beta version of ArduPilot plane firmware has payload place support. This allows for missions where you can drop a package at a location then continue the mission to come home. It is designed for logistics or medical delivery applications.
The above video gives a demonstration in RealFlight with MissionPlanner. The key things you need to know are:
You will need a mission like this one: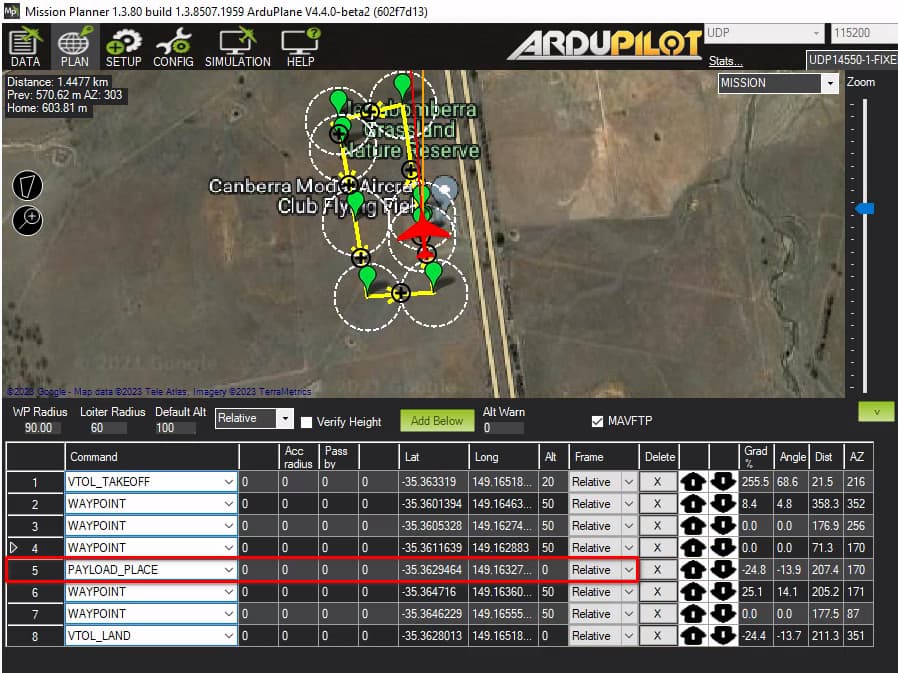 The PAYLOAD_PLACE mission item is treated like a VTOL landing with all the usual back transition logic, but it has special behaviour where after the package is released the aircraft climbs back up to the approach height and continues the mission.
You need to setup parameters like this to setup the payload place lua script: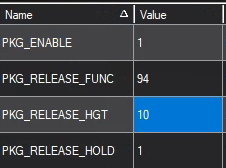 If you have any questions please ask on this posting!