Hello there,
We have attempted take-off with QLOITER but we had some problem and moved on with QHOVER mode.
As you can see from the pictures below at takeoff it attempts to change to heading. With different placement of the VTOL it does different attempt to change heading. I guess it is trying to set heading to the GPS Track (Black Line on the Map).
I looked for some parameters and I have found WP_YAW_BEHAVIOUR at copter section but I couldn't find anything similar at QuadPlane configs.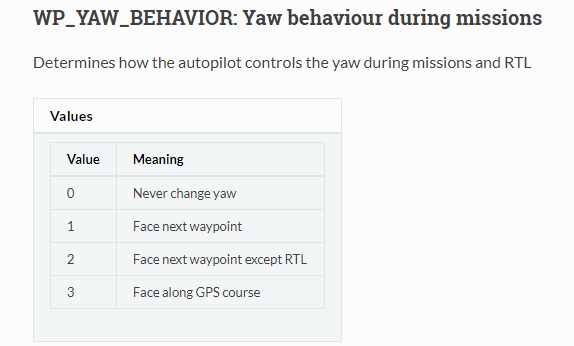 How can we solve this problem or is there a way to manually enter the heading before takeoff ?