First of all thanks to all the developers who have been involved in creating QGC - past and present.
I'm not a developer nor do I claim to be one. But due to certain layout and sizing issues I've found it difficult to use QGC on Android devices with a small screen. - see example below.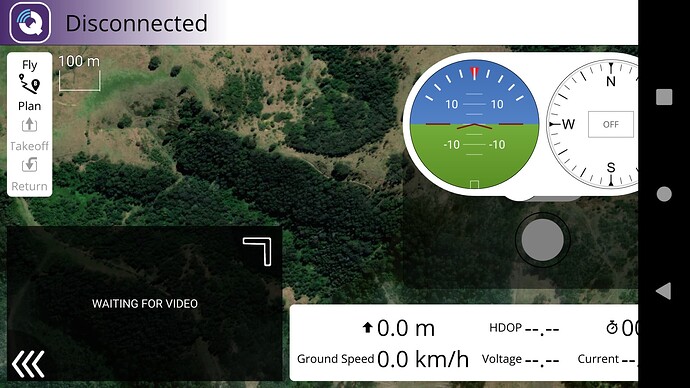 So I've tried to find the custom example version which is available as source code on GitHub but couldn't find anyone who was willing to supply a working version. (Compile it)
As a consequence I've decided to try myself and have spent many hours over the past few months.
The result is my own build for Android - available here:
Use at own risk. Happy to get some productive feedback.
Has been tested on Android 9 using SIYI's MK15
The result can be seen below: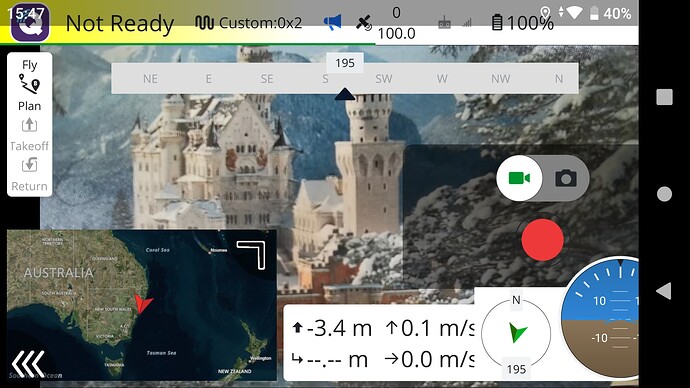 Update:
Discovered flight modes are only announced in numbers, not actual flight-mode-name. → I'm working on it
The recording button is useless on SIYI's MK15 and similar devices as will not work with supplied camera system. → I'm working on a version without it so even more screen area will be freed up.