Hi ArduPilot community,
I'm trying to install a px4flow sensor on my quad and I've been following the setup guide by ardupilot (http://ardupilot.org/copter/docs/common-px4flow-overview.html)
I uploaded the firmware using QGC and focused the lense without any problems, but when I got to the step of testing the sensor, my measurements are far from the ones shown in the guide.
Here are my OF.flowX and OF.flowY readings: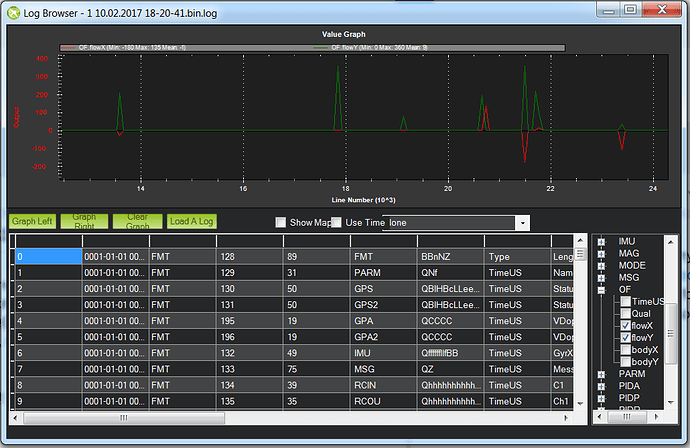 The output spikes seem random and the spike values are a couple of hundred times higher than what is expected. The spikes however only appear when I really move the sensor. If I don't move the sensor, there are no spikes, which means that those spikes are a reaction of he sensor and not totally arbitrary. Similar with OF.bodyX and OF.bodyY: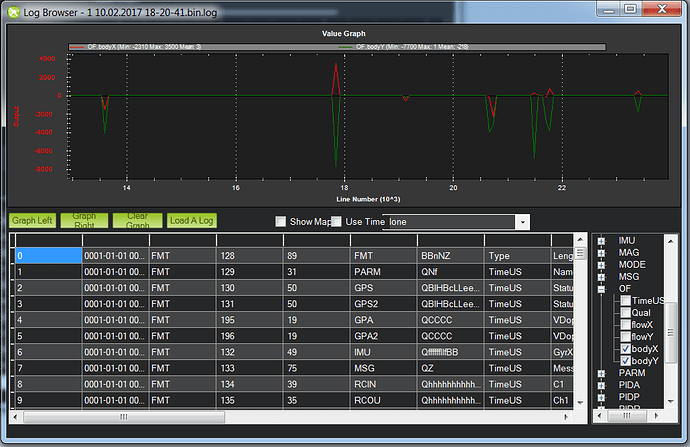 Here, the spikes are in the domains of a couple of thousands, which is insane.
My gyroscopic readings are pretty credible in comparison to that: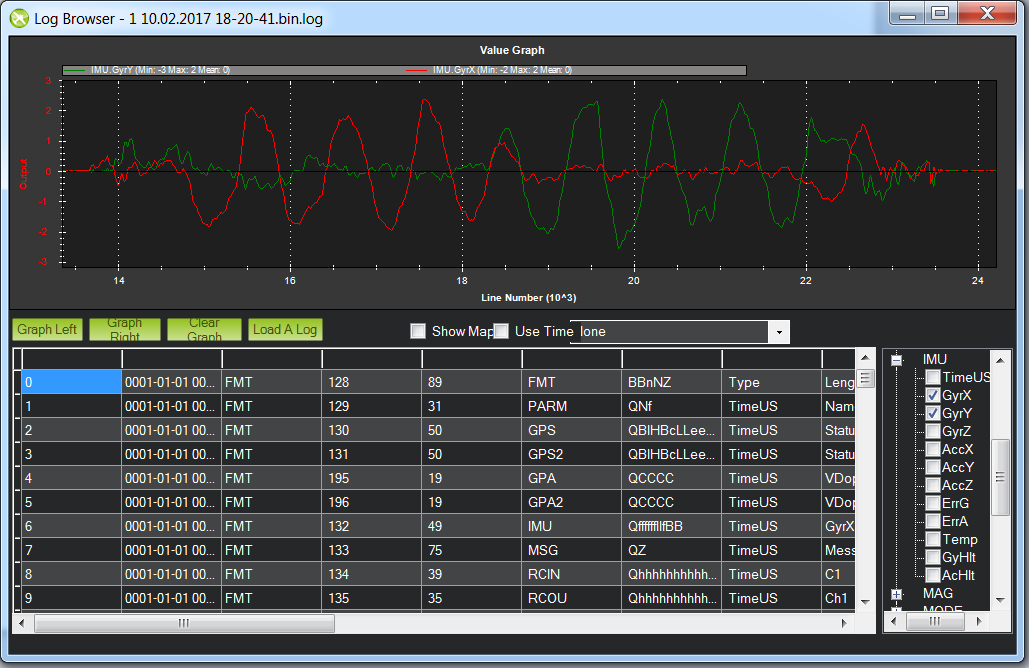 I'm running APM Copter V3.4-dev on an Erle Brain 2.
I was using MP 1.3.44 to take the screenshots but I get similar results with QGC or APM Planner.
I also tested the px4flow with an arduino to see if the sensor was broken but the readings were good and it working fine.
If anyone has any ideas how I could maybe fix this, please let me know! I've been stuck with this problem for a pretty long time. Thanks!
Here is the full log: 1 10.02.2017 18-20-41.bin (1.1 MB)
Regards,
Nafnaf