Hello,
What is the relationship between RCIN and RCOUT?
I've tried to compare the RCIN and RCOUT values for CH1 from the .bin file but i can't quite figure out how they are related with one another.
Below is the graph that i was looking at.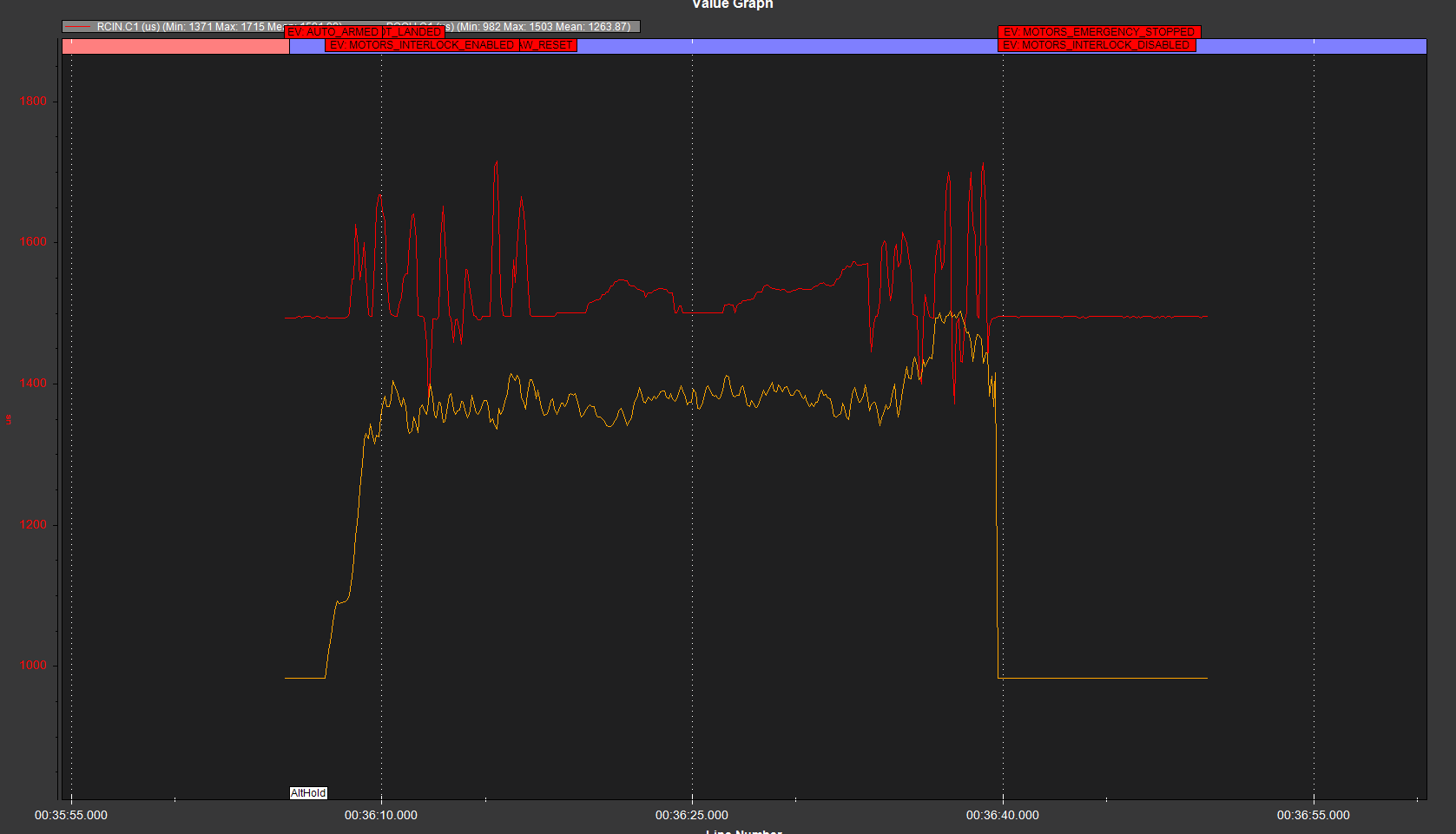 00000474.BIN (708 KB)
I've attached my .bin file for any one who would like to look at it.