Hi everyone,
I have a problem with the proximity sensor configuration via Mavlink Message on my drone. I am using mission planner as a ground controler.
I send Mavlink messages from my drone with DISTANCE_SENSOR message (System ID = 1 and component ID = MAV_COMP_ID_PATHPLANNER (195)).
I have configured AVOID_ENABLE to All and PRX_TYPE to Mavlink on the drone.
I get the attached image. In the mavlink inspector everything seems to work, I do receive the messages in the mission planner but on the other hand in the proximity viewer nothing is displayed. I had already used this method on an old project and it was working fine.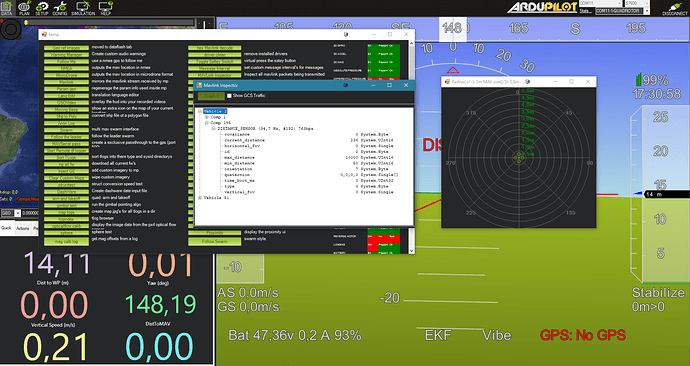 Can you tell me, if it's just a graphics issue or if there is something I missed.
Thank you in advance.