Hi!
An Error happened when I was uploading a firmware onto the borad. My firmware is base on the fmuv4, and I successfully modified the hwdef.dat and hwdef-bl.dat. After I upload the AP_Bootloader.bin with dfu, then I use the ./waf heli-upload to burn my firmware into the board then the Error happened as below.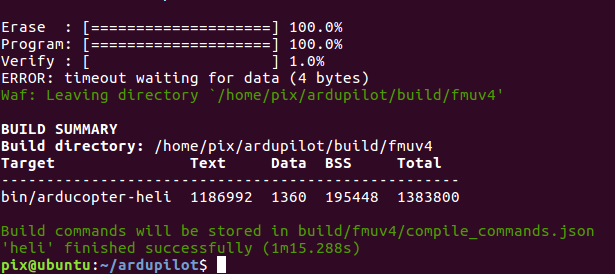 ERROR: timeout waiting for data (4 bytes)
And these are my dat. file.
hwdef.zip (2.6 KB)
Thanks for reading and I am looking forward to your help!