I have an Emlid Reach rs + as a base station and on my UAV I have a Pixhawk + GPS Sirus M8P from Drotek.
I manage to inject my corrections from the base into Mission planner.
The strange thing is that nothing appears in Survey In on the right, is this normal?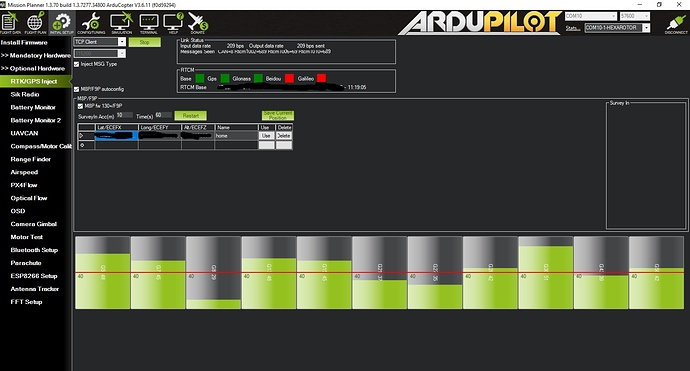 Shouldn't I have this: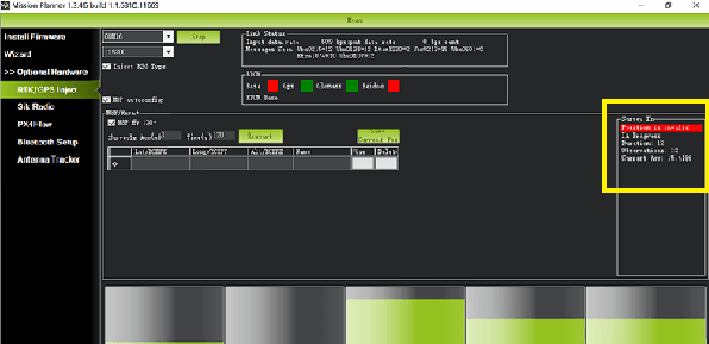 The GPS status in Mission Planner remains on RTK Float no Fix.
My Emlid Reach rs + is in fix with a correction coming from a paying Ntrip and I diffuse by the Server mode.
For the setup of Mission Planner, should I put the GPS base (which is RTK solution) is primary GPS and Rover( the one on the drone) is secondary for the moment my setup is on one GPS not two GPS ?
Thanks for your help