Hi. I have a Matek F765-WING FC that I connected to, among other things, a UBLOX M9N GNSS receiver and a 900MHz serial telemetry link. The FC reads the GNSS location properly, as confirmed through Mission Planner. I have set up serial6 as NMEA output at 9600 baud. I will be sending these strings to an automatic antenna tracker. The problem is that the NMEA strings sent out the serial6 port, while being at the correct rate and also the correct string types show the location data within the strings as zero. See my attached screen capture.
I am currently running ArduPlane V4.1.0dev.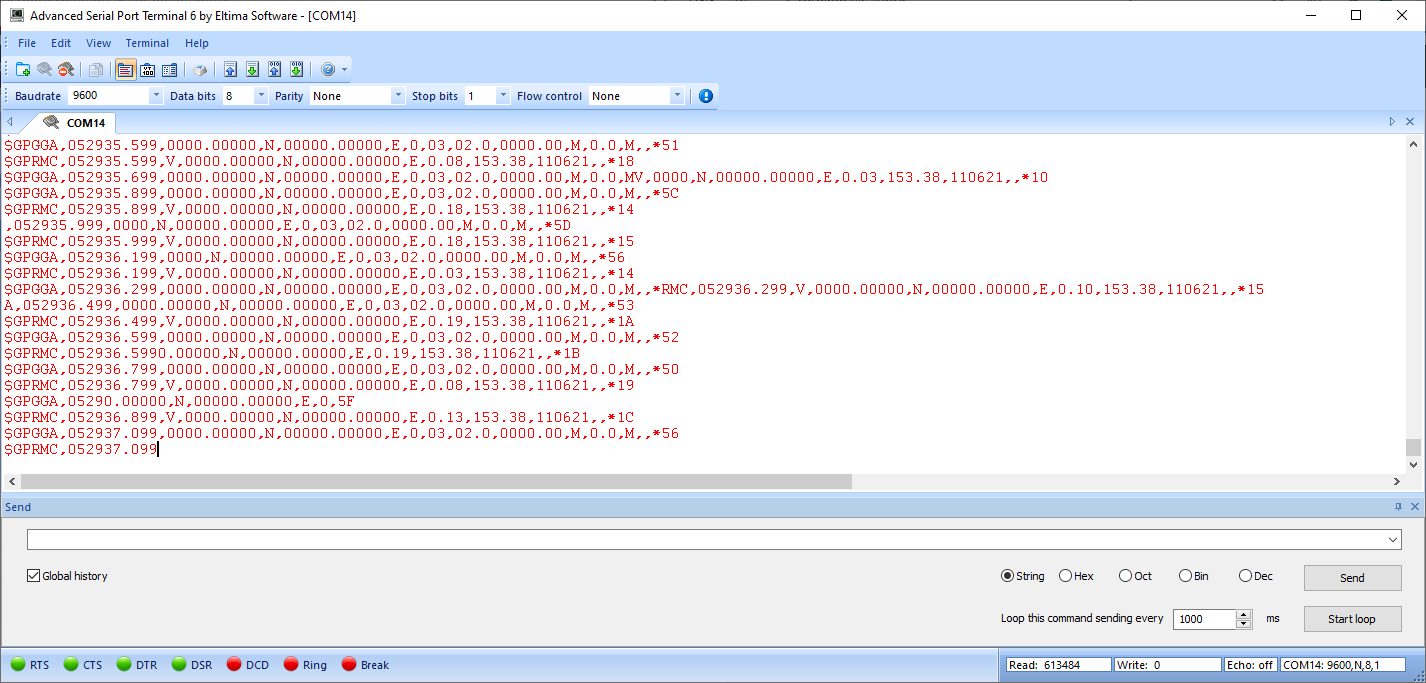 The GNSS receiver has a valid fix with 8+ satellites and places the vehicle at the correct location on the map. What do I need to do to get the actual location data out of the FC serial port on these strings please? Is this a bug of some sort that affects only people in a particular hemisphere? Have I missed something somewhere? FYI I am in Australia. Any help would be appreciated.