Hi everyone,
we are using precision landing for a quadcopter (ArduCopter, version 4.1.5) with an onboard computer NVIDIA Jetson Nano and a Raspberry camera. I used ArUco marker as the landing pad and Dronekit API. I tested the MAVlink message on SITL and ROS/Gazebo, and everything is fine, drone could move to landing target.
I also set the:
LAND_SPEED,
PLND_ENABLED =1 (turn on the Precision Landing mode)
PLND_TYPE = 1 (for companion computer)
PLND_EST_TYPE = 0
But in real tests, it seems the copter does not follow the landing pad when I switch to Landing mode. The landing pad was detected and this was shown in my record video. All the values under PL section in the data flash log are zero. Meanwhile, the result in the environment was OK.
In the MAVLink inspector, I could see the LANDING_TARGET from Vehicle 255, but nothing in PL logs.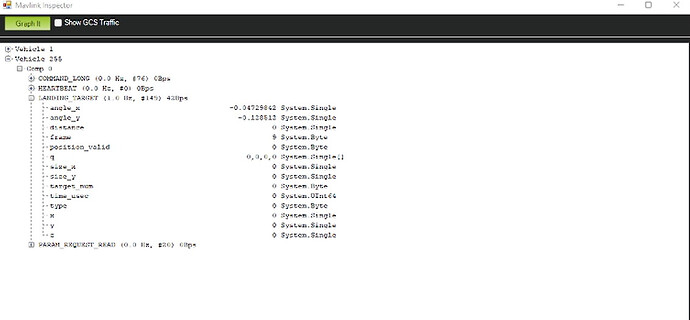 (The MAVLink inspector)
(Nothing in PL section file log, real test)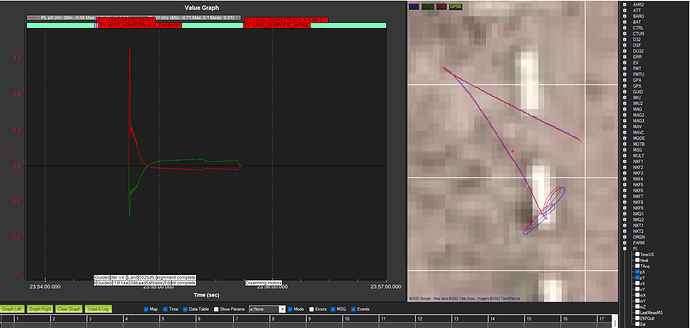 (in ROS/Gazebo, PL was fine)
Every help is appreciated, thank you in advance.