I am working on ArduPlane with SV controllers. Had a few flights, too early to say success but it is flying. I wanted lighter than 200g ArduPlane to fly over 150m, out of LOS legally here and SV is a winner on weight and cost.
Flew it a few times to servo_auto_trim, was able to switch mode to stabilize, FBWA, FBWB. RC Link is a pain, not sure it is working stably or not. It lost control or orientation a few times when I switch flight mode. Already crashed 3 times, no serious damage because it is so light.

Built plane firmware from current master and loaded on SV boards got at eBay. Amazing plane is built without any issue.
The wing is 600mm EPP Wing kit. Flying weight is 171g with 3s 350mAh battery. It can fly slow and ok.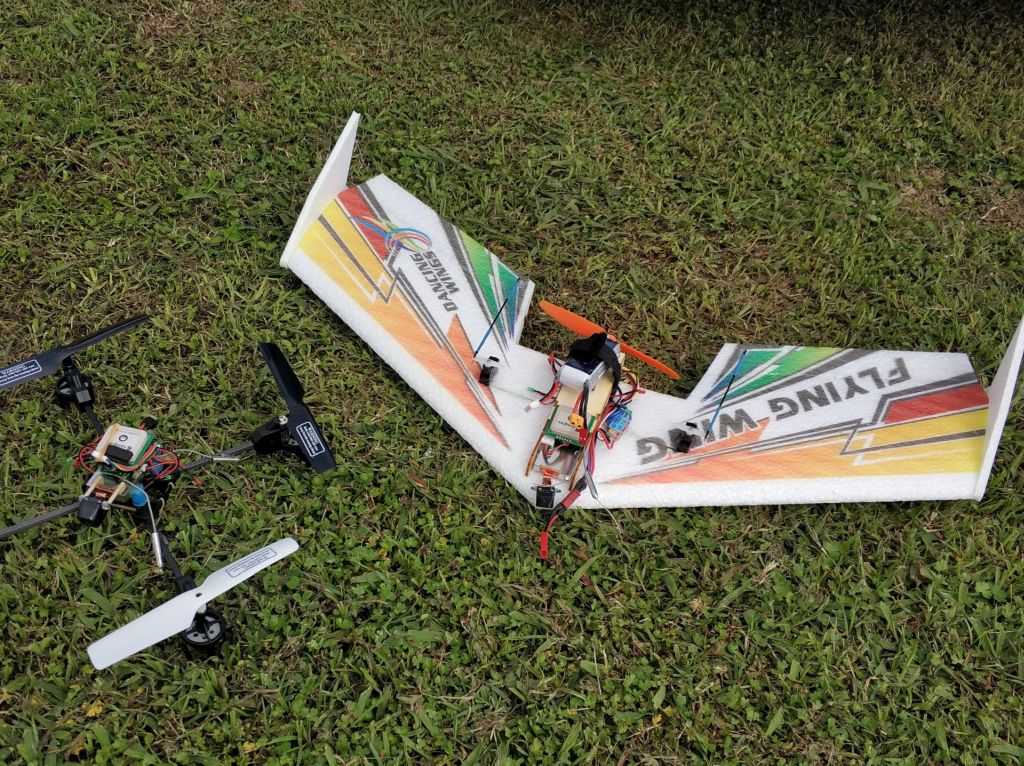 For wiring, gate(?) pin of FETs outputs 2.8V, can control 5g servo I had. Soldered out 4 wires and ground on SV board. Matt's post in RCG helped a lot. Servo power is supplied from motor ESC BEC.
SV board is powered directly from 3s battery through regulator set to 3.3V or so. (This photo is not final config.)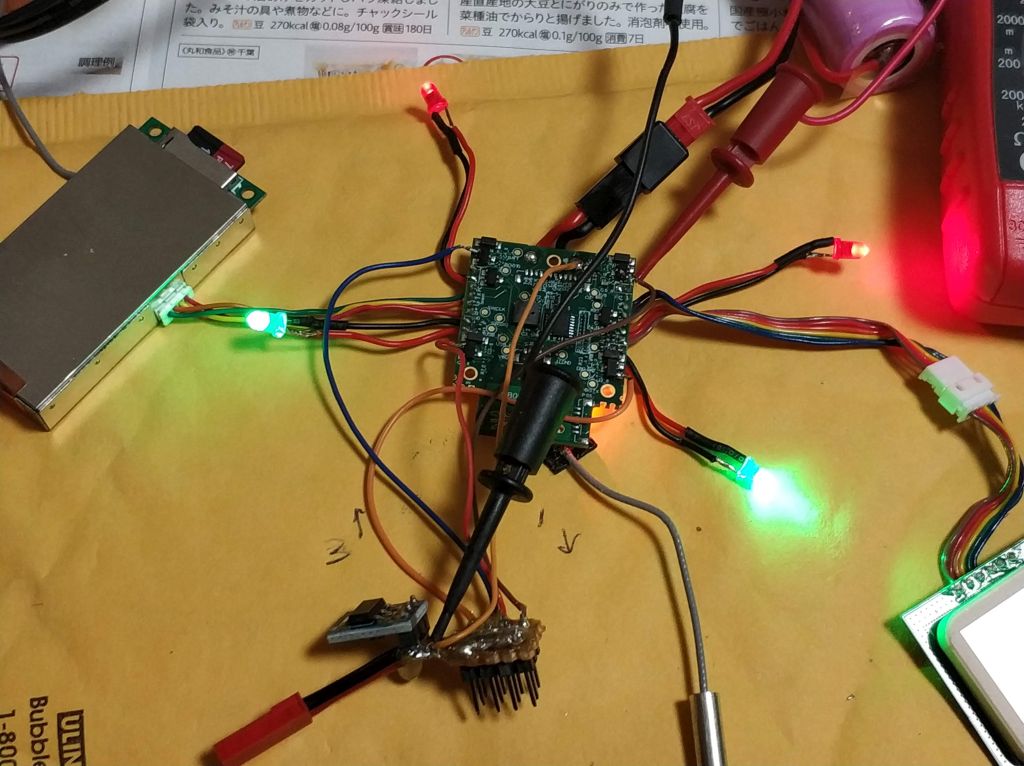 Issues,
1, Radio
I am using OrangeTX DSM2 module on Taranis. It took so many trials to bind, also it seems to fail to re-connect when powered up again? Not sure it is simply taking too long time. Also I need to check if it can connect again reliably when it comes back from out of range distance.
Looks like SkyViper2450 plane does not have setup for TMODE? so I gave up SV TX and chose to use OrangeTX for now.
Need to investigate on flight mode change issue. Checking logs but not sure yet.
Questions to solve
How can I control camera with external TX switch?
Need to think about a way to set up voltage monitor because SV board supply is now regulated. I am considering to build some divider later.
To be continued…