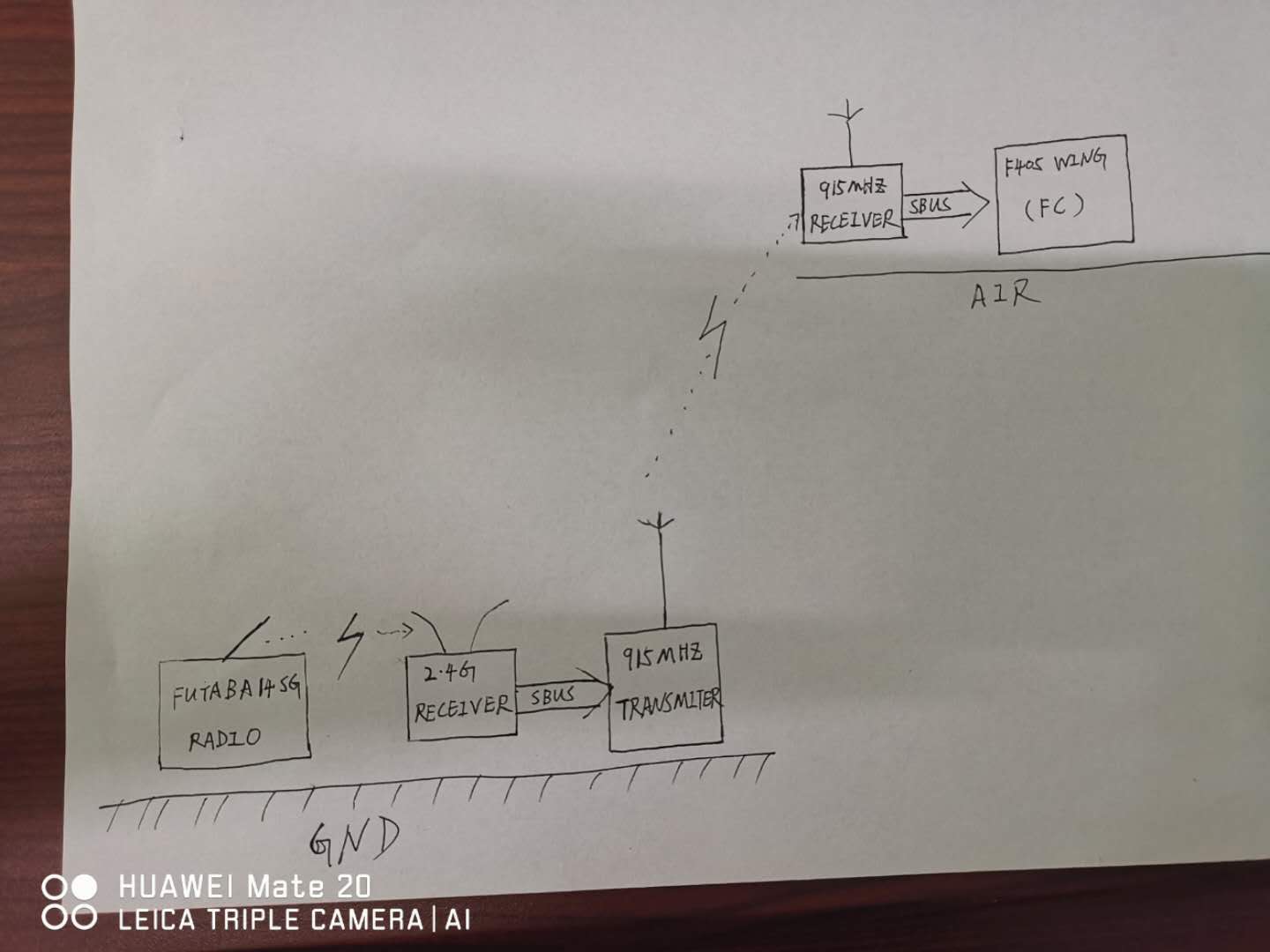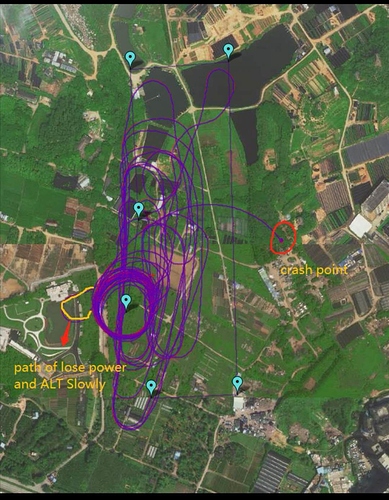 Fault Description :
HI,my mini talon has been flight about 40 flight hours and never have any problem,but yesterday it flight quit normal in FWBA mode,suddenly it seems lose power,and lose control from radio,the plane keeping flight and lose altitude slowly ,i try to change mode from my radio but it didn't work.it keeps this state several seconds,as the plane lose altitude slowly i thought it would crash,but suddenly it change to RTL mode and increase power climb back to 150m and keeping flight circle around me.i try to change mode from my radio ,but it didn't work .
I try to do the flowing step to get back control ,but nothing happen.
1.turn off the radio and turn on again;
2.change the 915 transmitter battery .
3.bind the 2.4g receiver with futaba radio again.
the plane keeping flight circle around home station until run out of battery .
it cash in top of a high tree and i use a lot of time to get it back.
ALL system of the plane is OK,after I get back the plane and test again.
My radio link as show :
malfunction analysis:
915MHZ receiver dead,it should beTrigger RTL mode as soon as possible ,but the plane lose power
and altitude slowly for a few seconds,then go back to RTL mode ,It seems to make no sense
2.4Ghz receiver dead,it also should be trigger RTL mode immediately and climb to 150m high rather
than lose power .It seems to make no sense ,plus I check status light of the 2.4G receiver,it states
green。
3.the 915MHZ transmitter dead , the same as the 915MHZ receiver ,It seems to make no sense
4.the flight controller dead ,if this happen ,the plane will crash immediately but will no flight cirle
5 i use channel 8 as flight mode control ,I change the mode switch many times but i can't see the pwm
of channel 8 change from log file .
What do you think of this, I hope some one can finally analyze the reasons
Please see the attached link to download log file
log file