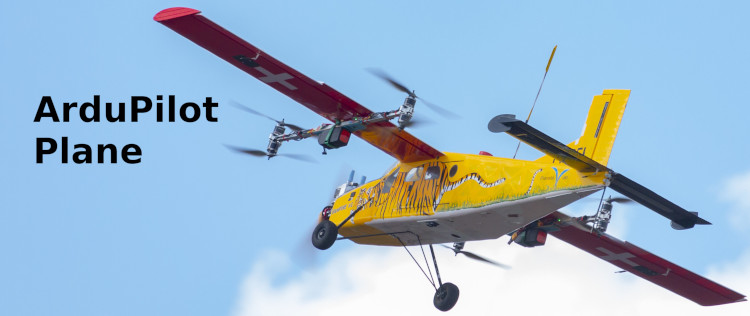 I have released Plane 4.2.0beta1. This is a major release with a lot of changes. We expect at least 4 weeks of beta testing and several beta updates before 4.2.0 final is
released.
Changes include:
EKF startup messages reduced
LORD Microstrain CX5/GX5 external AHRS support
Auto mode supports up to 100 DO_JUMP commands on high memory boards
Auto support for NAV_SCRIPT_TIME commands (Lua within Auto)
aerobatic scripting from any mode via RC switches
new boards AirLink, BeastF7v2, BeastH7v2, JHEMCU GSF405A, KakuteH7, KakuteH7Mini, MambaF405US-I2C, MatekF405-TE, ModalAI fc-v1, PixC4-Jetson, Pixhawk5X, QioTekZealotH743, RPI-Zero2W, SPRacingH7 Extreme, Swan-K1
Parachute option to leave servo in open position (see CHUTE_OPTIONS parameter)
Parachute released arming check added
Pre-arm check of IMU heater temp
Pre-arm check of rangefinder health
Pre-arm check of throttle position skipped if PILOT_THR_BHV is "Feedback from mid stick"
ADIS16470, ADIS16507 and BMI270 IMU support
AK09918 compass support
Battery monitor supports voltage offset (see BATTx_VLT_OFFSET)
Benewake TFMiniPlus I2C address defaults correctly
Buzzer can be connected to any PWM on any board
Compass calibration (in-flight) uses GSF for better accuracy
CRSFv3 support, CSRF telemetry link reports link quality in RSSI
Cybot D1 Lidar support
DroneCan (aka UAVCAN) battery monitors support scaling (see BATTx_CURR_MULT)
DroneCan (aka UAVCAN) GPS-for-yaw support
Electronic Fuel Injection support incl Lutan EFI
FETtecOneWire resyncs if EMI causes lost bytes
IMU heater params renamed to BRD_HEAT_xxx
Landing gear enable parameter added (see LGR_ENABLE)
Lightware SF40C ver 0.9 support removed (ver 1.0 and higher still supported)
Maxbotix serial sonar driver support RNGFNDx_SCALING parameter to support for varieties of sensor
MPPT solar charge controller support
MTK GPS driver removed
Optical flow in-flight calibration
Ping200x ADSB support
Proximity sensor min and max range (see PRX_MIN, PRX_MAX)
QSPI external flash support
uLanding (aka USD1) radar provides average of last few samples
Unicore NMEA GPS support for yaw and 3D velocity
Board ID sent in AUTOPILOT_VERSION mavlink message
DO_SET_CAM_TRIG_DIST supports instantly triggering camera
DJI FPV OSD multi screen and stats support
GPIO pins configured by setting SERVOx_FUNCTION to -1 (also see SERVO_GPIO_MASK. BRD_PWM_COUNT removed)
GPIO pin support on main outputs on boards with IOMCU
GyroFlow logging (see LOG_BITMASK's "VideoStabilization" option)
Firmware version logged in VER message
SD card format via MAVLink
Serial port option to disable changes to stream rate (see SERIALx_OPTIONS)
VIBE logging units to m/s/s
BLHeli passthrough reliability improvements
Compass learning (inflight) fixed to ignore unused compasses (e.g. those with COMPASS_USE = 0)
EKF optical flow terrain alt reset fixed (large changes in rangefinder alt might never be fused)
EKF resets due to bad IMU data occur at most once per second
GPIO pin fix on CubeOrange, F4BY, mRoControlZeroF7, R9Pilot
MAVlink2 serial ports always send MAVLink2 messages (previously waited until other side sent MAVLink2)
Omnibusf4pro bi-directional dshot fix
Real-Time-Clock (RTC) oldest possible date updated to Jan-2022
Happy flying!