Hello,
I've been trying for hours to connect my newly purchased Pixhawk 2.1 with Mission Planner. But no success. Pixhawk is only connected to the GPS, no further connections, except USB of course. After connecting and clicking on install firmware (rover) MP displays the message that the connection failed.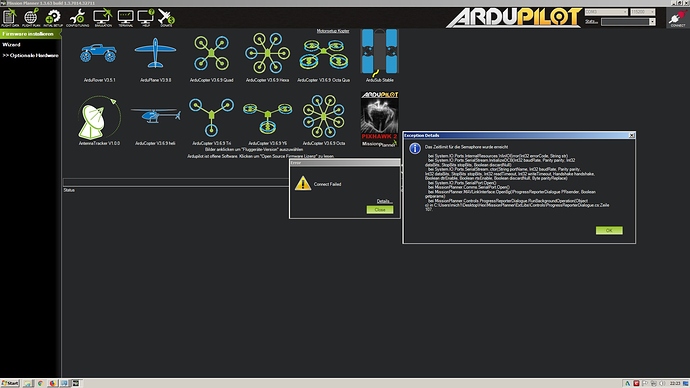 What am I doing wrong? I´m quite lost.
Thanks for some ideas!
Denis