Yesterday I had my okto with Pixhawk well tacked on the floor, for motorsync test, dynamic calibration etc… firmware is 3.1.4 rc1, Mission Planner 1.3.1. I had already done all the calibrations successfully
I wanted to try "compassmot" from CLI.
this is result (BAD - all values are "NAN" - I have also configured correctly 3DR power module)

I repeated compassmot with same result:
After compassmot , I began to see strange things on Mission Planner HUD's, (values mx-my-mz compass was "ZERO", accellerometer and altitude was very crazy)
I tried, reboot PC, reboot Pixhawk more times, powering Pixhawk with only USB, the result is always the same you can see in the video.
[youtube]
https://www.youtube.com/watch?v=IOFNL2tTVGw[/youtube]
I tried to test from CLI: baro (altitude is right here while on HUD was very crazy)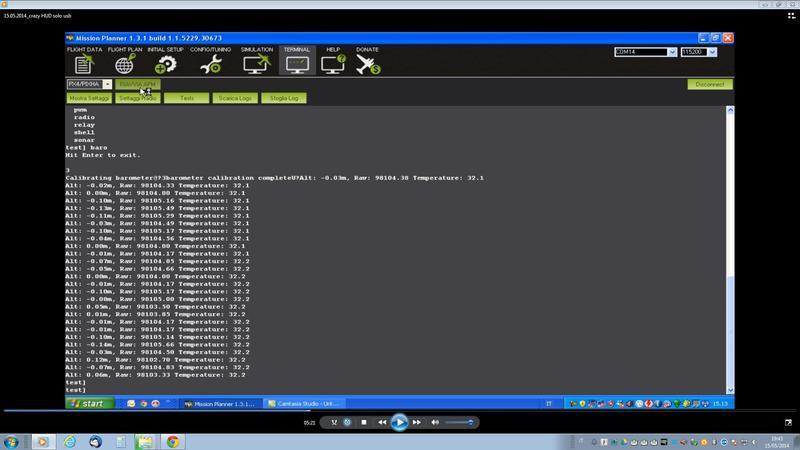 and compass (there was values here, on HUD/status mx-my-mz was "ZERO")

I would like to reset everything and re-istall firmware, but first I would like some advice from comunity.
Might be some bug between 3.1.4r c1, Mission Planner 1.3.1 and compassmot ?
Ciao - Giuseppe