Sorry to hear about your crash. Was any of the quad or the sensor recoverable?
It looks like a mechanical failure of Motor #4 - you can see it go to command 100% thrust shortly before #3 flatlines - the #3 flatline is a consequence of trying to balance for the lack of thrust in #4.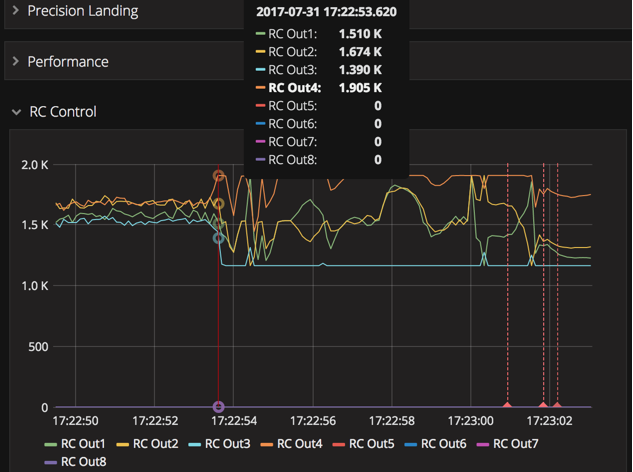 It looks like it recovers a couple of times, but that's probably very brief periods where it doesn't need thrust from that motor as it was tumbling. The continued 100% command for #4 and 0% for #3 points to a proper mechanical/electrical problem for that motor rather than just an ESC desync.