Hey there,
noob question ahead.
I've purchased both Pixhawk 2.1 and Here GPS. They look great, but the safety switch and Here GPS have the same connector that plugs into GPS1.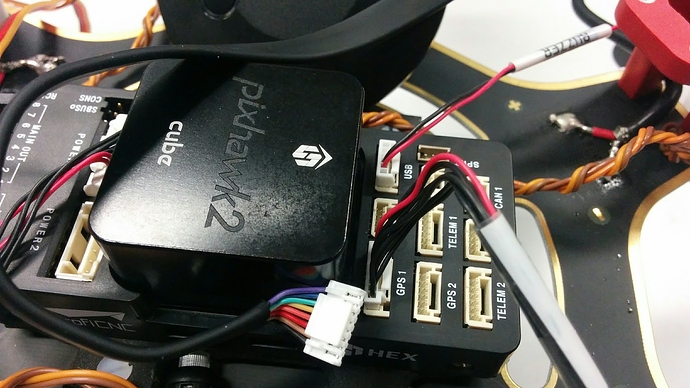 I've found Pixhawk 2.1 cables pinout but I'm not sure what to do next. I don't want to cut the Here GPS cable, but I'd like to have the safety switch, so what are the options?
Thanks!