Dear All, we are at the end of the manual tuning of a 6 m spann drone for spraying it can carry 40 liter. The tests in Alt mode are OK in all 3 conditions empty half and full (MTOW 100kg) However in the loiter mode with full payload, the issue is that a stick roll movement results in sluggish reaction and a not nice oscilation of 2 or 3 times before it levels again, in half full and empty this is not a problem…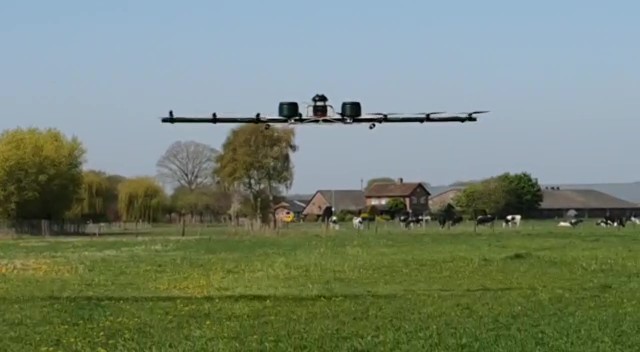 These are the settings and logs are available as well as video's but they can not be uploaded as too long. So the question is how can we get the drone.
Question, before we can move into waypoint we need to get the PID in loiter better! (or even in altmode. It can be seen that the PID settings are quite high already. The craft flies over the short axis, basically a flying sprayboom. some idea: 6 m width with 16 motors calibrated ESC's PX2 cube. Lenght of the craft 1.25 meter.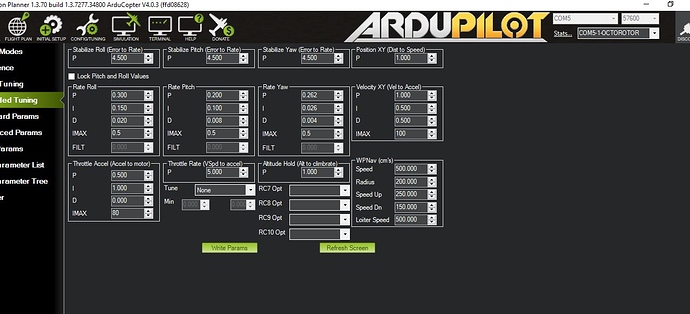 So if you have ideas on how to get the loiter behaviour better let us know? We have well followed the guide of PID tuning even correcting for payload. If you like we can send you all the data by wetransfer Best, Winfried