I'm having a rough time getting rid of "Compass Variance" warnings during flight. When I click on the EKF, the Compass bar is red and topped out. The compass calibration completes without a problem, but then we fly and the variance warning appears again during the entire flight.
I tried to disable the internal compass, by setting COMPASS_USE=0 and COMPASS_USE2=1
This was assuming COMPASS_USE is internal and COMPASS_USE2 is external. Can someone please confirm which is which from this screen? I'm not sure I'm reading it right.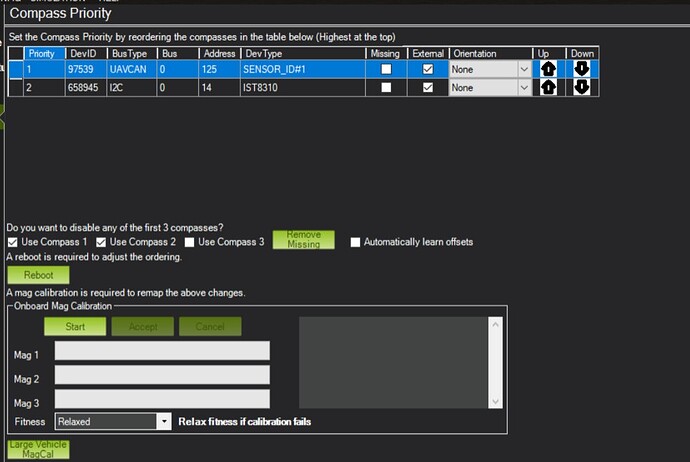 Many thanks
Hein