Dear Ardupilot Community. I successfuly set PX4Flow and performed 4 successful flights outdoors. I am using Leddar One as ALT meter and PX4Flow standard 16 mm lens. Overall configuration is Intel RTF drone. FlowX,BodyX,GyroX and FlowY,BodyY,GyroY charts are aligned, also during the flight.
During one flight (GPS is off ofcourse), there was sudden fast drift of copter to side and than I switched to Lend mode to minimize the crash impact. Below is the picture (chart 1) of the log. I can see, that OF.flowX dramatically fluctuated from BodyX and GyroX (same case with Y axis). Also it had strong impact on EKF Optical flow Innovations (chart 2) and resulting into APM: EKF3 IMU0 stopped aiding (I have only 1 IMU).
FlowX: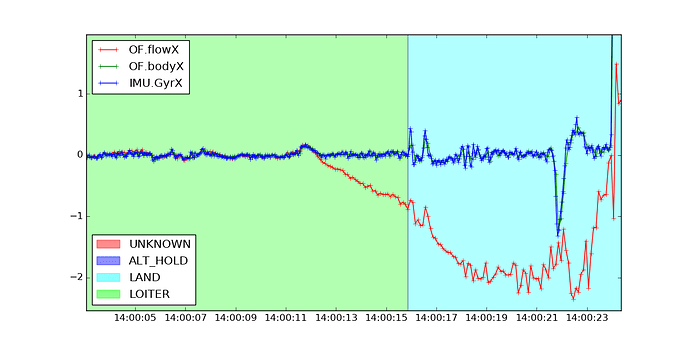 EKF flow innovation:

Do you have got any idea or suggestion why that happened? Could it be Magnetometer? Attaching RAW Magnetometer management during the flow discourse event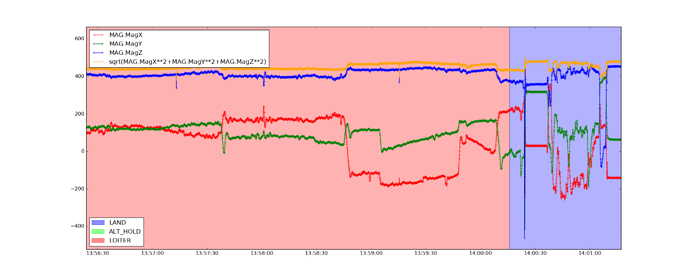 Other option of such failure could be, that lidar light influence px4flow camera sensor?
Thank you for any guidance and recommendations.