Dear all,
I am working on object avoidance.
It seems that Bendy Ruler works perfectly!
But, the Object avoidance with Dijkstra keeps failing to find a path as shown in the below.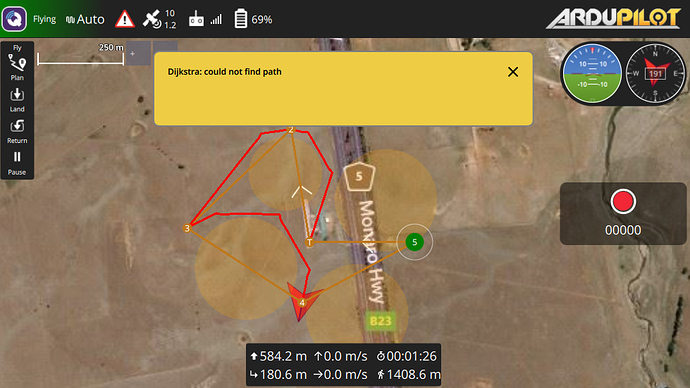 To resolve this issue, I increased OA_MARGIN_MAX. However, it did not help at all.
Could you help me to solve this problem?
Thank you in advance!
Testing environment:
param set AVOID_ENABLE 7
param set FENCE_ENABLE 1
param set FENCE_RADIUS 10000
param set OA_TYPE 2
param set OA_MARGIN_MAX 10