Hello!
I have a quadplane design, and I want the Pixhawk (Cube Orange) pins to be as follows:
Main 1,2: Ailerons
Main 3: Elevator
Main 4: Throttle (FW)
Main 5, 6: Rudders
Aux 1,2,3,4: VTOL Motors
I have set the Servo output parameters accordingly, but I don't see a value on Motors 1,2,3,4 on this screen: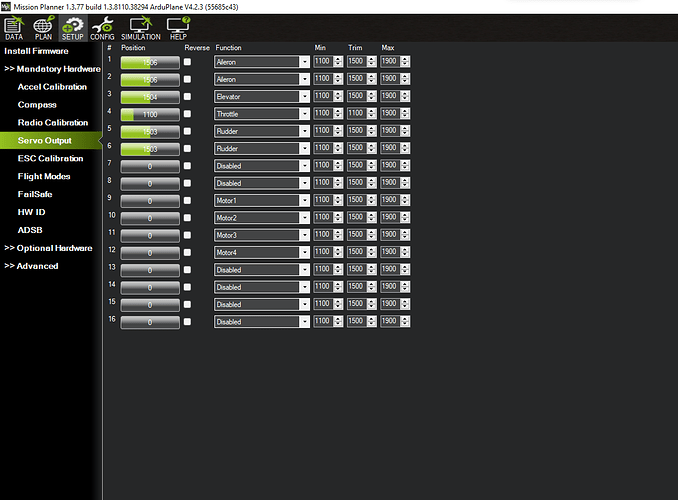 I haven't tried arming the system yet.
I am using ArduPlane V4.2.3. Q_ENABLE is set to 1. Any other parameters that I am required to change to see the servo output here?