First of all a big thank you to all the developers from Ardupilot!
After updating my slightly modified SPARKY2 board to Copter 4.0.0 I only see a single initialization UAVCAN message, and then CAN communication stops. It does not react on a uavcan.protocol.GetNodeInfo message (send from the Zubax Babel CAN dongle which I connected to the flight controller UAVCAN bus 1) In case I connect the ESCs there is also no communication with the ESCs.
With Copter 3.6.11 the UAVCAN is fully functional (same settings). In case ESCs are connected there was also communication with the ESCs and I did some flying without issues.
Please find the UAVCAN settings, sniffer data and hwdef.dat in the attachment. (I disconnected the ESCs from the UAVCAN bus to be sure they are not disturbing)
Could anyone please help me with this? Am I overlooking something? Or is there a bug in the Copter 4.0.0 code?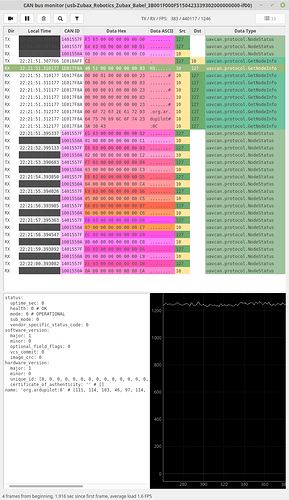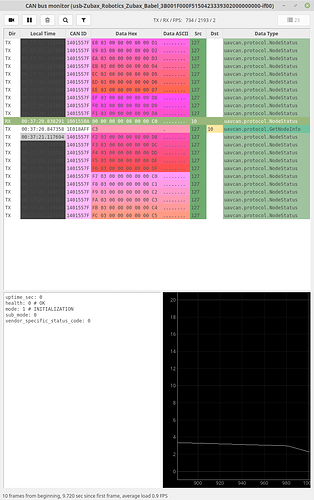 hwdef.dat.txt
(3.3 KB)