I am trying to get my throttle to work on my traditional helicopter. I followed the setup outlined by Chris Olson on the youtube videos (thank you!). I do not see any output throttle applied to my ESC on the Servo Output page of Mission Planner.
I have confirmed that the ESC is calibrated (manually).
If I reverse the servo output, so it applies a 2000 PWM to my ESC it revs up. I can control the motors if I am directly plugged into channel 3 of my receiver. All my other servos function correctly.
I receive throttle from the radio no problem, and have calibrated it.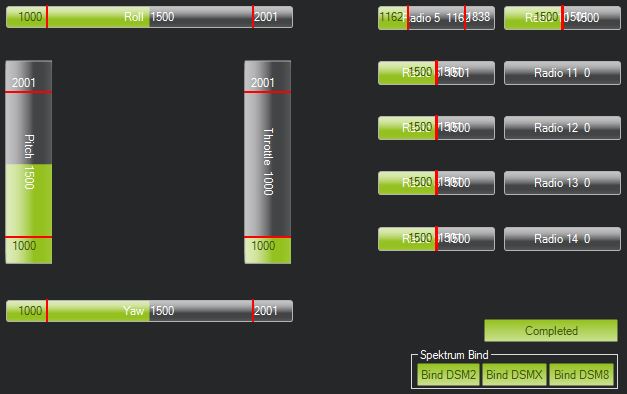 I arm the helicopter, and cannot control throttle.
Does anyone have a suggestion on what I may be missing?
Thanks,
Mike