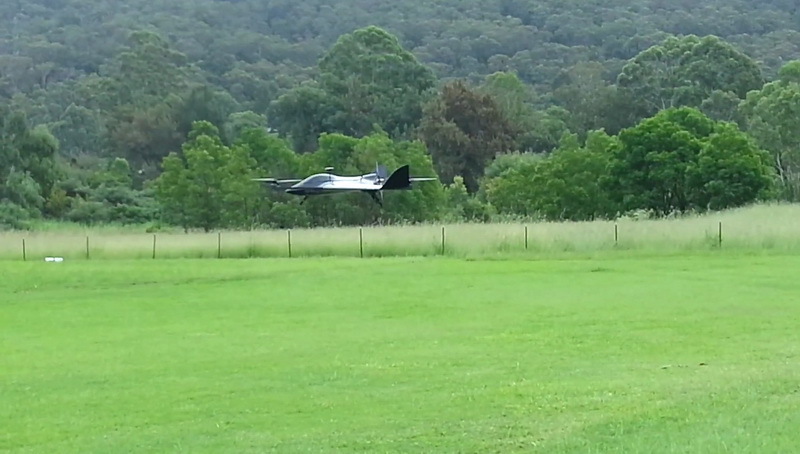 In which a 1.7m flying wing VTOL transitions to forward flight with … oops … reversed elevons. As the transition starts the quad motors are active and compensate for the reversed elevons. Once the transition is completed the quad motors stop and … the flying wing, now flying like a plane, flips 180 degrees quasi instantly due to the reversed elevons. The VTOL heads straight towards the ground.
But … the upside down attitude is detected by Ardupilot's Q_ASSIST_ANGLE code, which re-engages the quad motors and flips back the wing upright. The pilot is then able to land the plane safely. Q_ASSIST_ANGLE saves the day.
Thanks to lead plane developer Andrew "Tridge" Tridgell for his analysis and the link to the video from Darrel Burkey, of Canberra UAV. Tridge as some others calls that recovery feature "Quadchute" [Edit 4/14/17:], a term first coined by developer Sander Smeets of the PX4 team who implemented similar functionality.
Q_ASSIST_ANGLE: Don't leave home without it! (But do perform pre-flight, including control surfaces, checks. ;)) From Ardupilot's wiki: