I'm having trouble getting any GNSS data out of my M9N-CAN unit. I have a Zubax Babel for troubleshooting, and I can see the debug messages for GPS1 being detected as u-blox at 230400 baud and the following message reporting 4.04 u-blox firmware. But even when left with clear view of the sky for 30+ minutes, the gnss.Fix messages are all zeroes.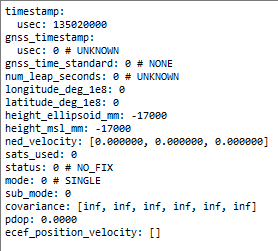 I've tried flashing to Periph 1.2.0 and updating the bootloader, as well as erasing the params, but I've had no luck getting any data out of the GNSS. And it seems that this unit does not have an exposed uart to the u-blox module, so I am unaware of any method to test it in u-center.
All other aspects of the node do seem functional, as I can get compass, baro, and airspeed readings both in UAVCAN GUI as well as on my MatekH743 wing FC.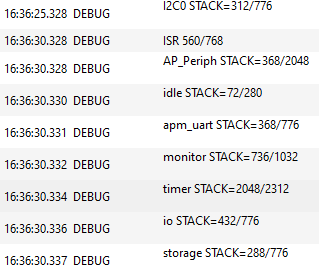 I'm about to just give up on it and call it faulty hardware, but before I do, I was wondering if anybody had anything else I could try. Maybe @Sampson can help?
Thanks!