I have no drop down menu for ch 6 tuning. Can anyone help. Thanks.
What I dont have is the option to do it in the pID screen channel 6 do not show . I want to tuned with the radio knobs.
Update Mission Planner to latest beta from the Help Screen and chances are it will be there: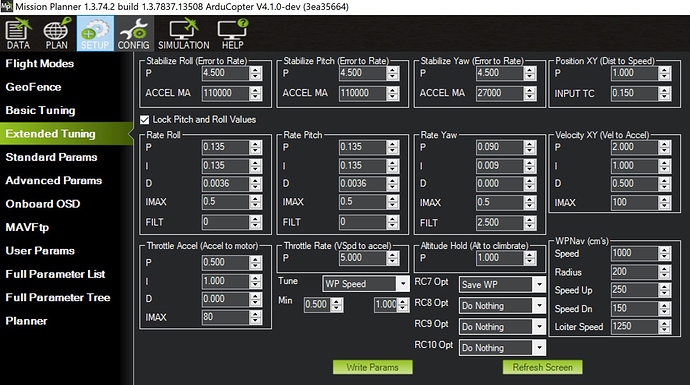 Or use the Full Parameters List as Shawn suggested. That always works.
Thank you I had to go to the full parameter list and activate in the Tune menu channel 6, and that fixed. Thanks so much.