This is the first cut of the 'even simpler' UI. It may have a little more breakage than typical betas - so please be cautious - but I'd love any feedback. (please!)
It also adds support for multiple vehicles (just plug in more 3dr radios) - though this feature is not yet exposed in all views.
Next release will finish multi-vehicle support, beginnings of the Javascript vehicle control and a few UI tweaks.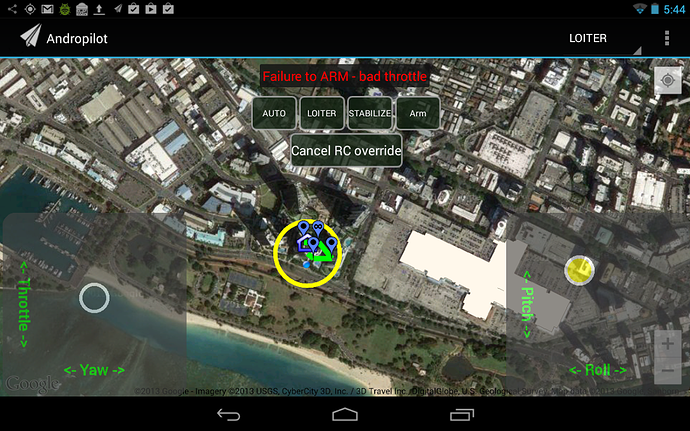 1.8.01
Abort RC override if the user of the RC xmitter changes the flight mode switch (Luciano - would you mind confirming this works for you?)
First cut of new 'even simpler' UI
Misc improvements to the RC joysticks (I've been flying with only the tablet lately)
(Alpha) support for multiple vehicles (though not yet shown in most views) - No configuration needed, just attach multiple 3dr radios to a (POWERED) USB hub
Beginning of scripting support
The sidebar pane is now dockable - just use the menu to turn it on/off
As usual, if you want to join the beta (please, it helps us a lot). Join this G+ group using whatever account your phone is on. Then opt-in to the beta.