Hi
I try to handle WS2812 Led by Pixhawk 2.4.8.
I have arducopter 4.2.3 (Pixhawk1-1M firmware from Mission Planner)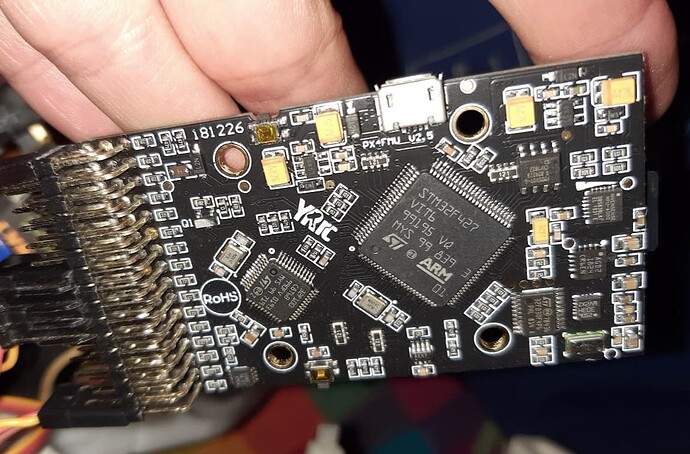 I use 4 ESC on 1-4 main outputs, FrSky telemetry(serial4), external GPS+compass in default configuration - everything works fine.
But I try to connect NeoPixel led to pixhawk because I want have Led notification during flight but it doesn't work.
I connected diode to AUX1 (servo9) and set options like below: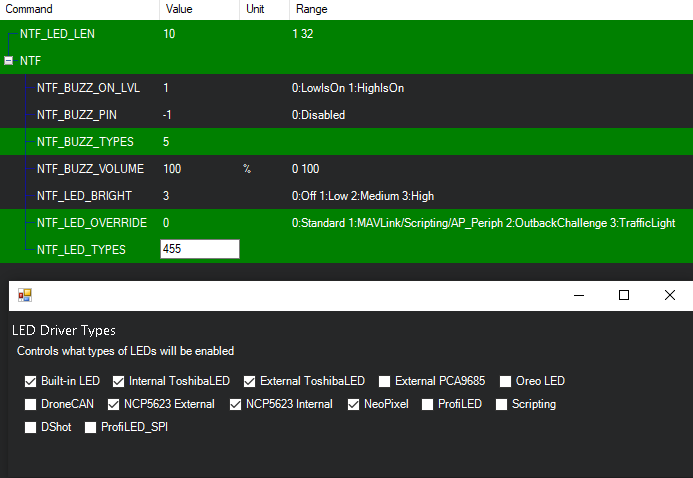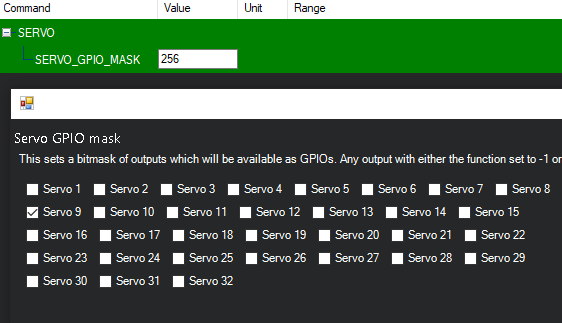 Led has external 5V power supply, and is connected to pixhawk with GND and SIGNAL.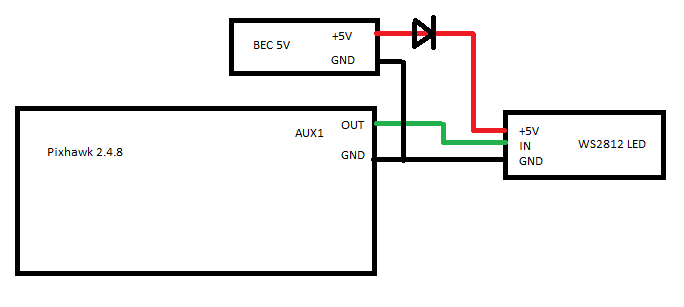 I'd also read this thread:
WS2812B (NeoPixel) Integration - ArduCopter / Copter 4.0 - ArduPilot Discourse
and I saw that some people had message like this:
25/03/2020 12:36:13 : RCOut: PWM:1-8 NeoP:9-12 PWM:13-14
but i have only: (without "NeoP")
30.09.2022 20:45:36 : Frame: QUAD/X
30.09.2022 20:45:36 : IMU0: fast sampling enabled 8.0kHz/1.0kHz
30.09.2022 20:45:36 : RCOut: PWM:1-8 PWM:10-14
30.09.2022 20:45:36 : Pixhawk1-1M 00240020 31385119 39393931
30.09.2022 20:45:36 : ChibiOS: 38022f4f
30.09.2022 20:45:36 : ArduCopter V4.2.3 (a480c0a7)

I'm sure that WS2812 is okay because I connected it to Arduino and it works fine.
Can You advice me guys what I'm doing wrong? Did I chose wrong firmware?