Hi,
Setup:
Cube black
NEO V2 PRO GPS, UAVCAN
Firmware version 4.0.4 rc1 and 4.0.3
Power and telemetry trough USB
Nothing else in setup
I'm a bit concerned that if no accuracy estimate is available, how autopilot will behave on poorer GNSS conditions. That accuracy value is fed to EKF to my best knowledge.
Is this a CUAV software problem or not?
Caputure from MAVLink inspector.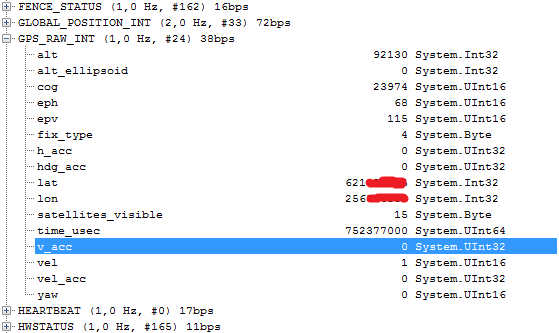 Capture from UAVCAN inspector. As you can see the position covarience values aren't as expected.