So I am starting to do the config for this tail sitter and running into a few issues.
I will list them here and any input would be appreciated.
The ESC telemetry reports the voltage as about 5 vdc higher then it should be. I imagine there is a BLHeli adjustment that can be made but not sure.

I tried the ESC calibration using the process when using Q_ESC_CAL=2.
I don't think this is working because I see motors spin up at different times.
3,I notice that once I get a GPS lock and I arm the bird…on the bench props off. The horizon suddenly flips and the fc starts screaming bloody murder. I suspect I have a config issue here. It's unclear to me if I do an Accel calibration with it sitting on its tail or as if in level flight.
Also I am not sure if the AHRS_Orientation needs to be different since it is a tail sitter.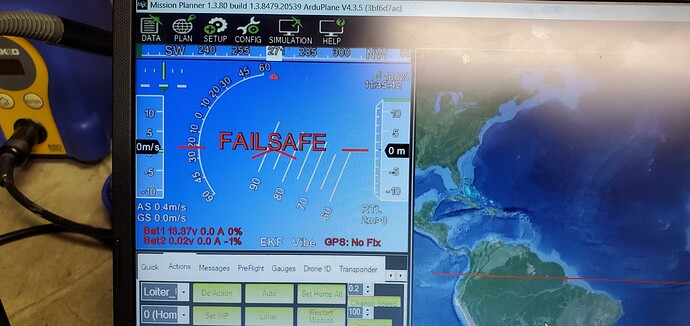 Here are the param file and most recent bin
[Cygnet - Google Drive ]
Later that same day, lol
I am binning the ESC as I continuously have issues with it reporting that ESC 1 isn't activated. Had enough of that non sense, so the circular filing cabinet for it.
I also noticed that Q_TAILSIT_ENABLE wasn't set right so I corrected that but there has been no change to the machines behaviour.