Hello,
I'm having a problem where I'm having great descending and slow speed stability, but when going about 10m/s and releasing controls makes the drone kind of wobble.
If I tune the drone to be stable in lastly mentioned case, then the descending stability is lost.
In my opinion the P terms are too low for large drone +3kg (payload +2kg). 18" props and 300kv motors.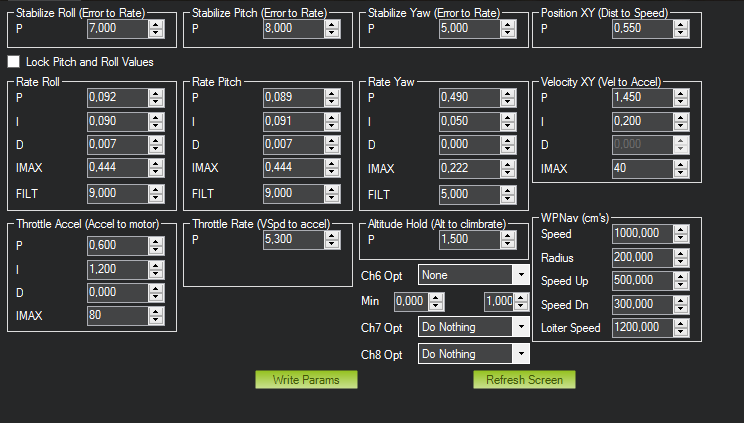 You can see that when braking/slowing down the P term is going nuts and D term is trying to keep it calm. See line 22, 24 and 28.
2018-03-27 14-16-15.zip (712.5 KB)