Hi !
I'm having issues with my Navio2 with ArduPilot 3.6.11 (using ArduCopter for a quadcopter)
1. I get this error message constantly : Check BRD_TYPE: INS: unable to initialise driver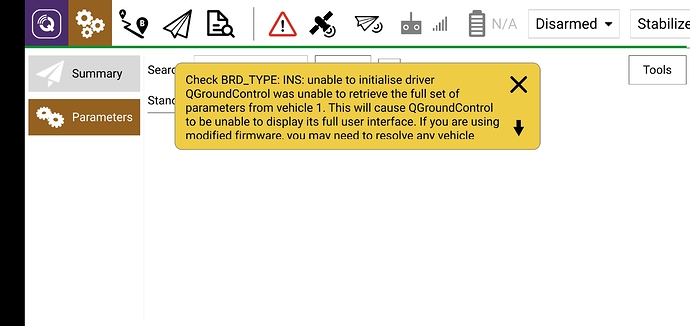 I can't find where BRD_Type parameter is and even if I found it, I wouldn't know how to make it work for my navio2 board.
2. I think that is a result, but when I try to calibrate my controler there is a message telling me "Detected 0 radio channels. To operate PX4, you need at least 5 channels"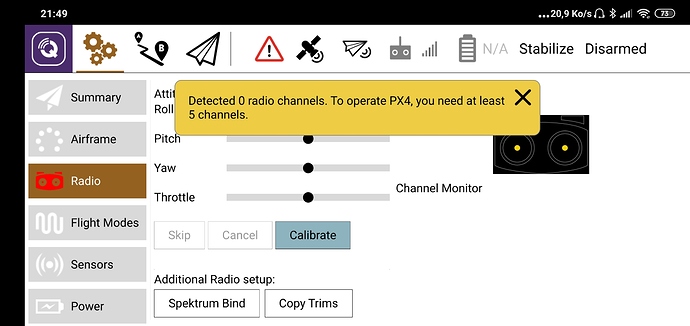 However I don't have a PX4…
QGC (on my tablet) is connected to the transmitter via bluetooth, so I'm connected to the navio via radio link (as shown below).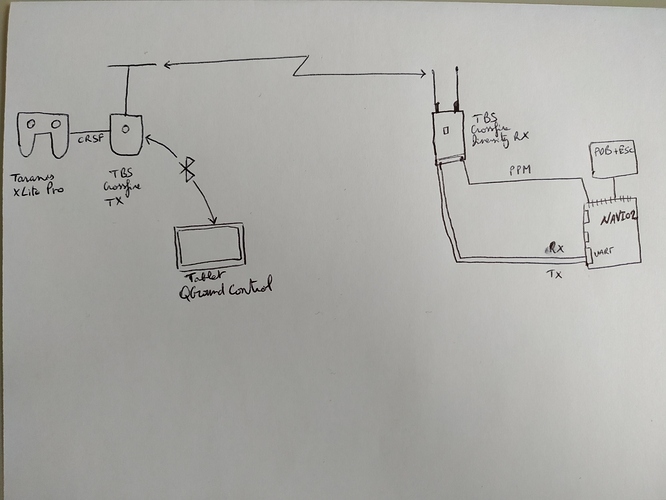 Thanks in advance for your help !