I am facing some issues while landing in auto mode, my drone is drifting away and landed around a few meters away. Earlier when I was flying with Here3 GNSS alone, it was flying perfect and landing accurately (few cm errors) but now I fixed 2 GNSS and put GPS_AUTO_SWITCH=0 (Primary GNSS as Here3) because there is a signal loss issue in the second GNSS.
What could be the issue? I have checked the EKF Lane 1, everything is under 0.25 which seems good.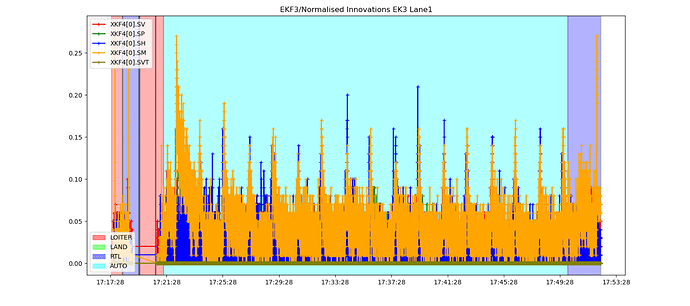 GPS1 Accuracy graph shows this: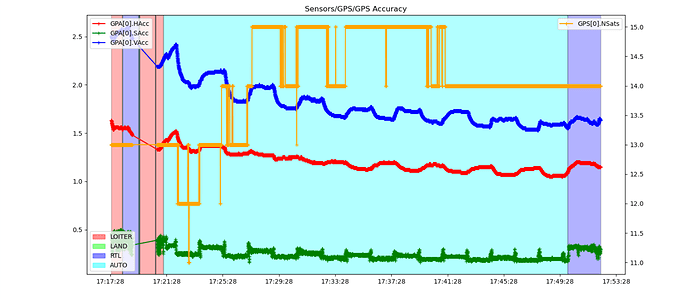 I compared it with the earlier Here3 GNSS alone graph, there is not much difference but yes some difference is there.
what could be the issue? Can there be some kind of interference between the 2 GNSS? If yes! then how to check and what would be your recommendation to minimize it?
Really looking forward to some help and suggestion.
Here is the link for the flight log: https://drive.google.com/file/d/1tjxV_ho7jkRq2Slch0PAvt43NPOcCcqT/view?usp=sharing