Hi @ChrisOlson,
I have the Hall sensor connected to the motor and it works around 6250 rpm and the main rotor around 1100 rpm (measured with an optical tachometer).
The helicopter works well and keeps the rpm constant, but I don't know if it's a matter of a good fit or if the governor is activated, because it works exactly the same whether I use RSC_MODE 4 or RSC_MODE 3.
The helicopter ratio is 5.55 and this is my setup: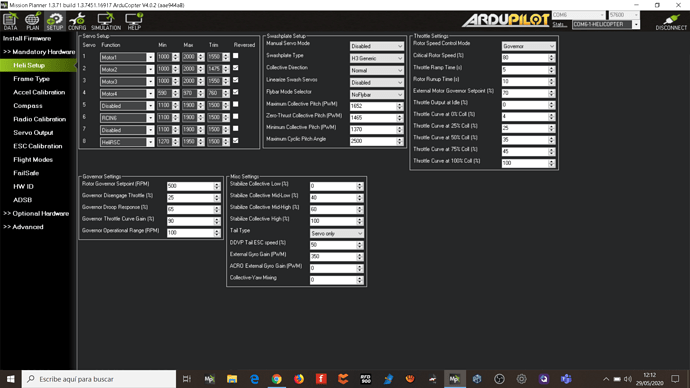 Log with RSC_MODE 3:

Log ith RSC_MODE 4:

Thanks in advance.