Hey,
This is my first drone I assembled.
I'm not sure if this behavior is normal.
My Setup is:
Pixhawk 2.1 (cube)
Mission Planner
Firmware: copter 4.0.3
I made an ESC calibration several times but the result is always the same. The motors are not spinning at the same speed with the same throttle. (screenshot)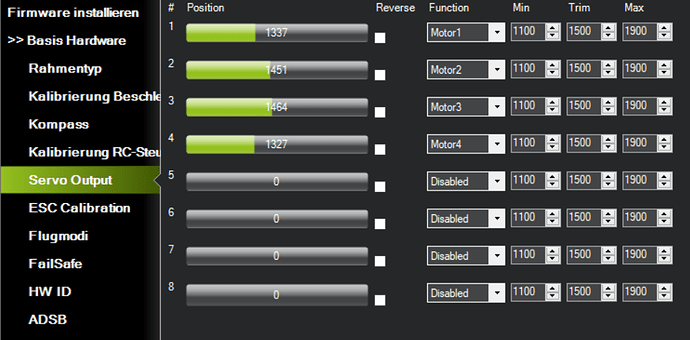 I hope someone with more experience can figure out what is going on.