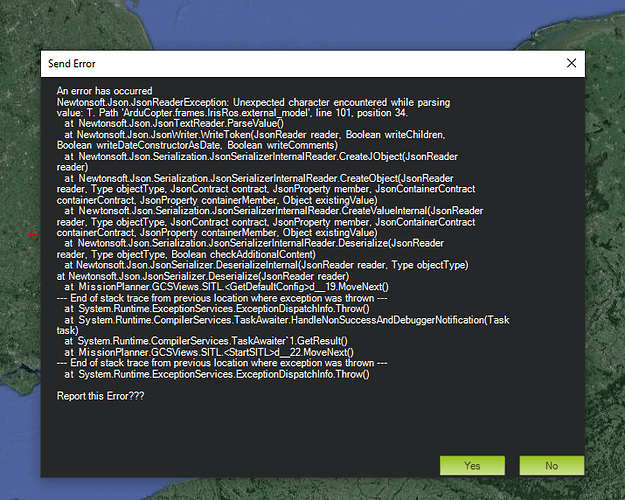 Anyone ever come across this error before?
My SITL started from mission planner was working perfectly then I changed the MAV_DATA_STREAM_EXTENDED_STATUS to 10Hz and it suddenly stopped working and started giving me this error.
I've tried uninstalling MP and deleting the MissionPlanner folder that's created when MP is installed and then reinstalled it but I'm getting the same error.
Are the SITL params lurking in some folder I haven't been able to find?
Any help would be much appreciated. This is driving me insane!