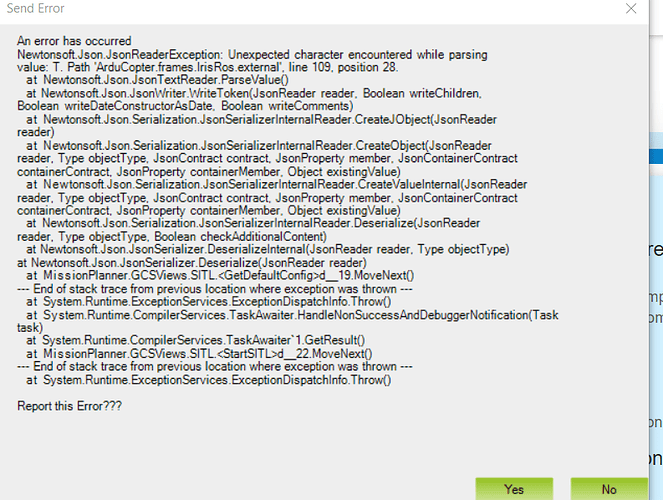 Please see above image,
My mission planner has stopped being able to simulate missions, it was working fine on friday, today it no longer works. no settings were changed on my end, the problem exists on my 3 colleagues laptops too, who also had working simulations last week.
what could of caused this?
how do I fix this?