Hi guys,
I have been trying to get mission planner to connect to the Pixhawk2 by RFD900x serial connection.
I have successfully connected the modems, the status LEDs are both green. I have also updated the firmware to 2.55 from the RFD firmware site. I have used default settings for the radio modems except for NetID that I have changed to 92. I have also tested on NetID 25.
My Modem settings are in this screenshot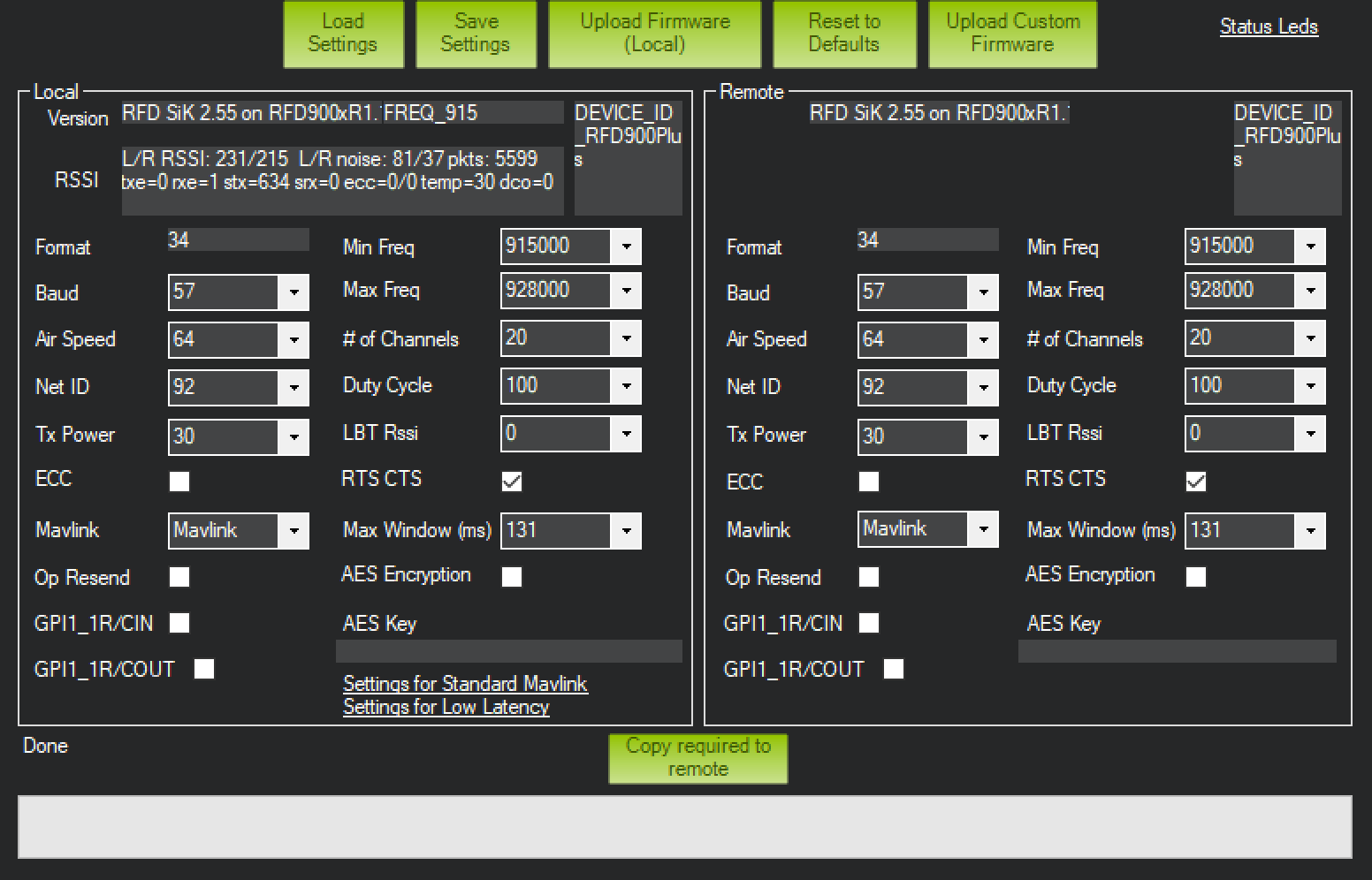 I have also tried various serial settings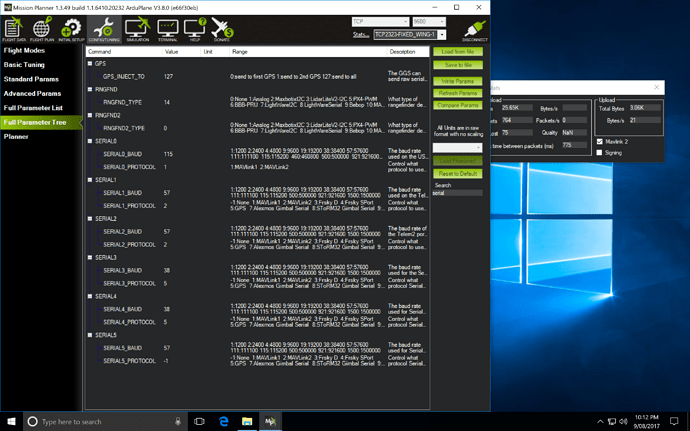 I have tried both MAVLINK 1 and MAVLINK 2 on the serial port.
My RFD900 radio is connected to Serial 1
I have a little banggood esp8266 WiFi radio that is working on Serial 2 the PC connects to the TCP address and mission planner connects.
I have also tried QGroundControl and APMPlanner with same results.
Any help is appreciated, thanks.