I am setting up a new fixed wing build using Mission Planner 1.3.74. I installed ArduPlane V4.0.9 on a Pixracer R15.
During setup, when attempting to set the flight modes in "Setup > Mandatory Hardware > Flight Modes" or "Config > Flight Modes", the drop down menus only have the option "INITIALISING".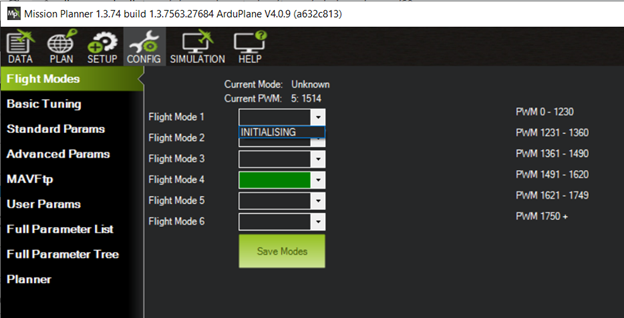 I also tried setting the flight modes directly in the "Full Parameter List" and then writing the new parameters. The parameters saved and show up when I cycle power. However, when I go to the HUD, the flight mode is listed as "UNKNOWN".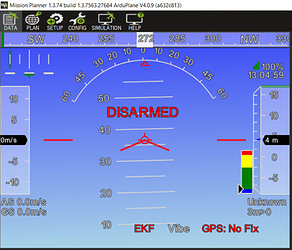 I can use my transmitter to toggle the highlighted flight mode under the setup tab, but I have no idea which flight mode it's registering.
I have tried "param gen" as suggested on other posts. I also tried uninstalling and reinstalling MP. Neither of these solutions fixed the problem.
Has anyone had this same issue? Does anyone have any suggestions? I don't want to test fly without knowing the flight mode.