I'm using MP 1.3.56 and ArduPlane 3.8.5 with an mRo Pixracer. As you can see from the log excerpt during landing, the green sonr distances track the red baro altitudes pretty well. Also note that the rangefinder is limited to about 6 meters.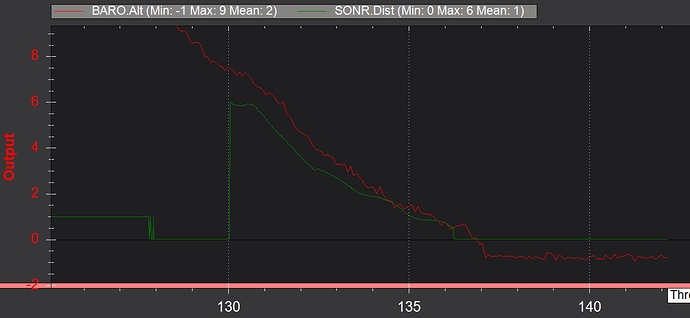 In Mission Planner's "Quick" view, the Sonar Range displays feet (I think) instead of meters.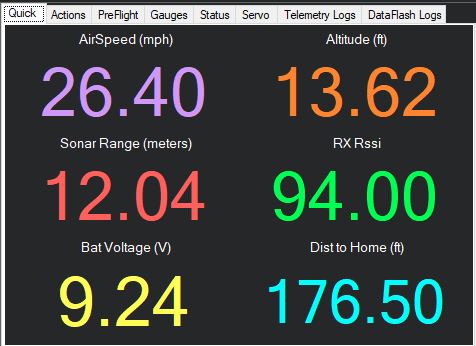 Do you think that the auto-landing logic uses the meters as recorded in the log, or the value as displayed by Mission Planner?
Thanks,
Paul