Hi everyone,
I'm in the process of setting up my new Matek H743-Wing and am experiencing a crash when connecting to Bluetooth in Mission Planner.
Here is my setup/testing:
TBS Crossfire Nano receiver connected to Matek H743-Wing on UART7 (telem1/serial1). Note that this is the only connection from the receiver to the FC (aside from power and ground, of course).
Receiver set that the only two channels going to the FC on UART7 are both Mavlink Rx and Tx channels.
"RC by Mavlink" turned on on the receiver.
When connected to the FC in Mission Planner over USB, I see RC input from the transmitter, so I know the Mavlink connection is working.
Problem: When I attempt to connect to Bluetooth on COM5 Standard Bluetooth over serial (at 57600 baud), I get "Mavlink connecting", which will almost always just freeze Mission Planner, rendering it unresponsive. Even if I leave it for a while: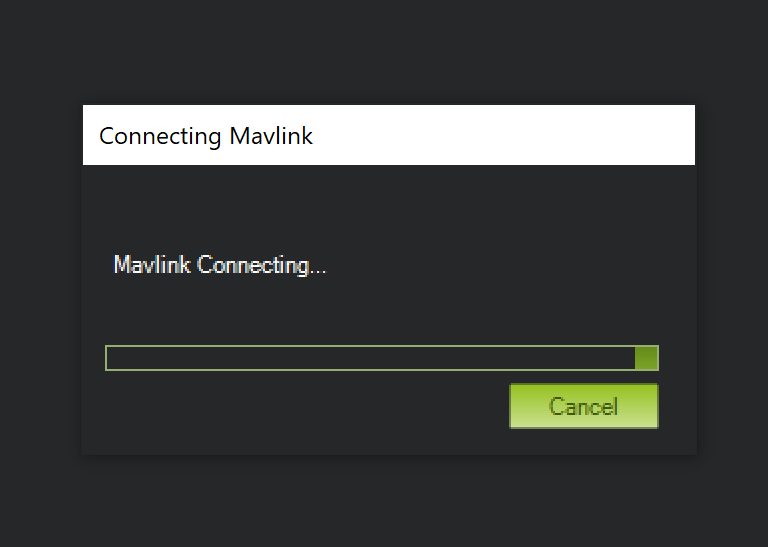 Very occasionally, Mission Planner won't freeze and I will instead get a "Connect Failed" with the following details: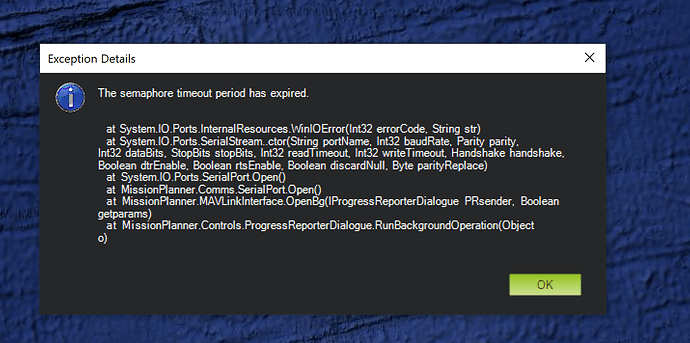 Other Testing:
I believe this issue is specific to Mission Planner. If I instead open up QGroundControl, I can connect over Bluetooth and QGroundControl updates as I move the flight controller around: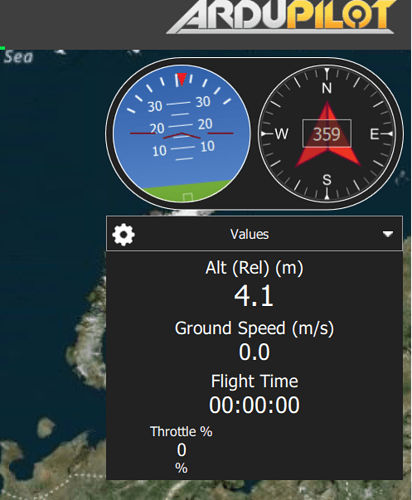 Any thoughts or ideas?
Thanks in advance,
TorqueWrench