Dear all,
I tried following waypoint data with my airboat.
test1.txt (1.4 KB)
This is the Flash log data.
This figure shows result of auto mode.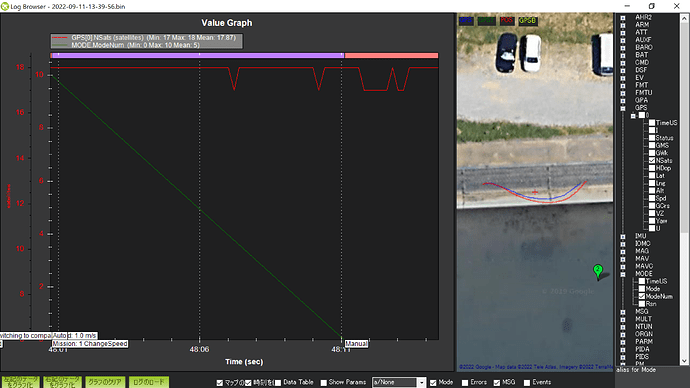 It appears that "Mission: 1 Change Speed" was executed.
However, the subsequent "Mission: 2 WayPoint" was not executed.
At this time, the boat went in a different direction than Waypoint.
Then I turned off the power, rebooted, and left it for 5 minutes before Arm and Auto, and the boat autopiloted normally.
If a Mission is not executed in this way, what is the cause?
Thank you.