To be honest I haven't even got to that point yet. Too much other stuff going on.
Ok, I designed this 3d printed part to do just this https://www.thingiverse.com/thing:2762057 It uses a 3/4" think piece of wood as a base. Just drill a hole in the wood for the screw, as the screw for the tripod sticks above the mounting plate.
Rusty
That looks really good. I might try it. Thanks for sharing.
Servo City also has an assortment of metal screw plates for those without a 3D printer.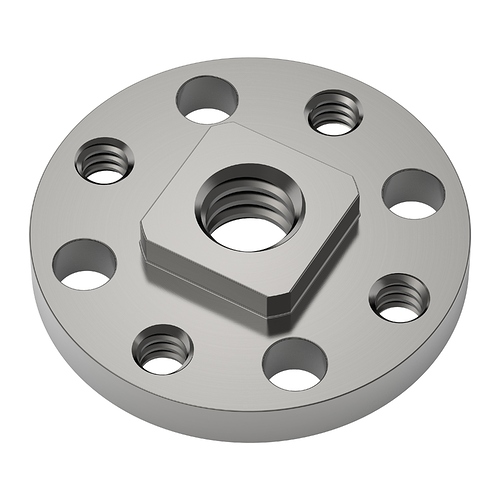 I also incorporated the same basic shape into the vertical shaft of the tracker I printed. Nothing special, just a 3D printed version of the RMRC wooden pan/tilt. I just needed a working pan/tilt to start learning Ardutracker. Working on a printed version that is much smaller, and servo driven. That one will probably have a QR plate (for a camera tripod) incorporated into the main shaft. If I remember I'll post pic later.
Greg, great work with the mini tracker.
Rusty