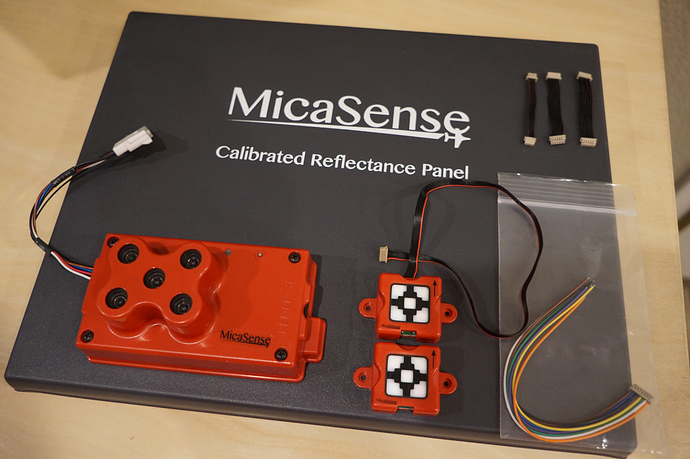 Selling a used a Micasense RedEdge Multispectral Camera, its the model that came out before the newer RedEdge M, but the imaging specs are identical.
Asking for $2,300 or best offer. Ships from the USA.
Camera is completely functional and in working order. Camera was powered-on before listing to verify. Minor cosmetic scratches on camera case. See pictures.
Includes:
RedEdge Camera
2x Light Sensor
Calibrated Reflectance Panel
Cables (2x 6 pin DF13 45mm, 1x 4 pin DF13 45mm, 1x 8pin DF13 to bare leads 150mm, 1x 6 pin DF13 300mm, 1x 3pin DF13 to Ditto connector 130mm, 1x 8 pin DF13 to Ditto connector 130mm)