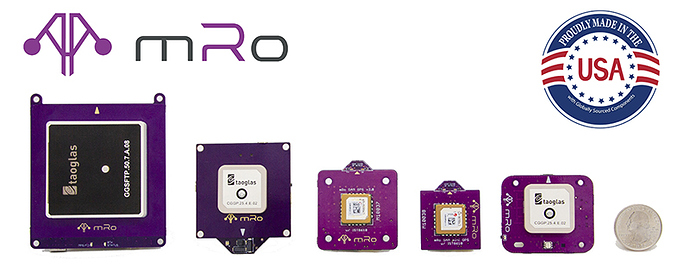 The mRo family of GPS sensors are one of the most powerful and sophisticated satellite signal sensors in the unmanned vehicle industry which we manufacture in United States. These have specially designed to obtain with high precision the position, velocity and timing information that the vehicle requires.
mRo GPS sensors are used by the best aerospace research and development centers and large drone manufacturers around the world. Available in different sizes and architectures to obtain the best noise immunity, lowest possible weight and high sensitivity each of them includes a robust system capable of accurately detecting the different satellite signal constellations of USA (GPS), Russia (GLONASS) and Europe (Galileo) totally individually or simultaneously.
Our range of GPS sensors it is in constantly improving technology and are fully compatible with any of our mRo family of autopilots.
Download mRo GPS Family Comparison Table