Hi,
I'm working to improve a mavlink to rest api tool, it provides any message and any valid element thanks to rust-mavlink library.
There is binaries available to download for MacOS, Linux (x64, ARM) and Windows, it's also possible to install via cargo command line.
You can get useful information and a list of available messages: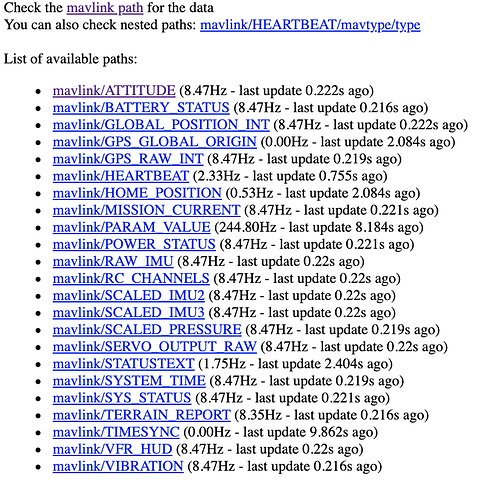 You can fetch a message and use the pretty query element to visualize the json: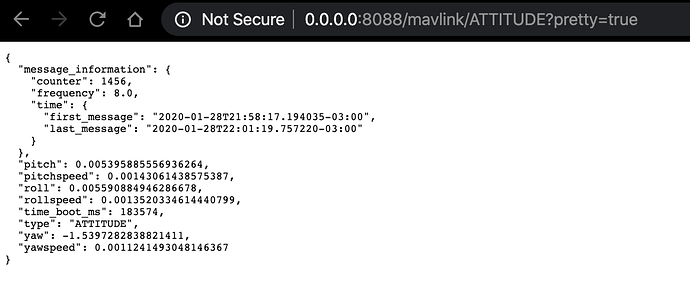 And it's possible to get any element of such jsons individually:


Any feedback or feature request would be much appreciate!