Can anyone tell me if there is a MAVlink message which contains the motor PWM values which the ArduRover is trying to send to the wheel motors. I am trying to use motor controllers which have a serial protocol only and do not support PWM.
I currently have an esp32 (arduino) successfully talking to a Pixhawk 2.4.8 running Rover 4.2 which is driving a couple of serial BLDC controllers in "tank mode".
My hope was to request a mavlink message from Ardurover where I could view the desired PWM settings for the left and right motors and then control those motors instead with my esp32 but I am having trouble figuring this out. I have found the message MAV_SYS_STATUS_SENSOR_MOTOR_OUTPUTS on the mavlink.io site but not a lot of supporting information with it.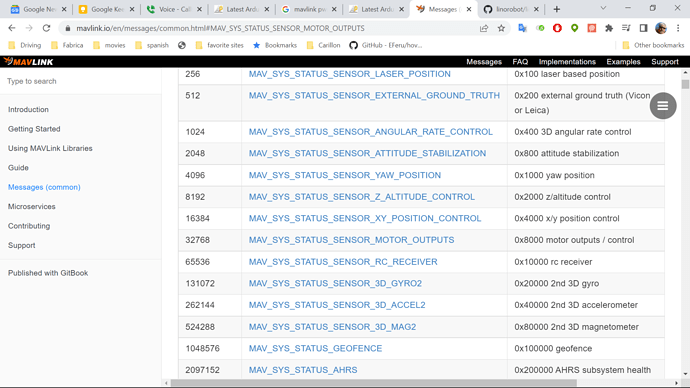 I know I can read the pwm on a 5v arduino and control the motors via serial ports that way but I want to do other MAVlink based things with an AI camera in the future so am trying to keep my parts count down if this is possible. Thanks in advance for any help here.