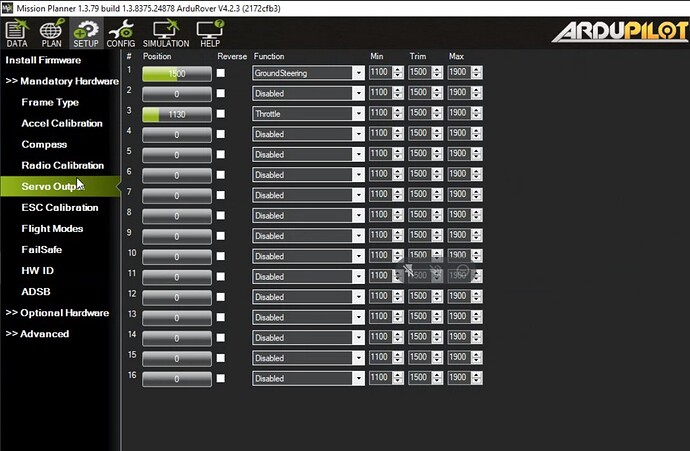 12012022-config.param
(17.9 KB)
Using Ardurover 4.3.2 all default parameters (attached) when the robot is in manual mode and the robot is armed the robot drives backwards. Expected behaviour is that the Throttle is neutral at 1500 and robot is stationary.
When the robot is disarmed the throttle is 1500 as expected and robot doesn't move.
Additionally can't push the throttle forward with the remote, even when trying fully forward. Any ideas why is this happening?